A whirlpool bath can add a touch of elegant luxury to a bathroom, as well a class resource for easing, sore or aching muscles, but before one, purchases a whirlpool bath, there are a few things that need to be considered.
Sizes &
Location
The location of the tub determines how large a bath is required, so measure carefully. Additionally, if a bathroom is on the second floor, do not forget that a large bath can be filled up with more water and, therefore, can be heavier. Sometimes, it is necessary to add extra floor support before installing a whirlpool bath to make sure that the weight of the full bath tub would not cause it to crash through the ceiling.
Design
The shape of a bath, square, a semi-circle or rectangular will mostly be determined by how much space one has to spare. However, there are other considerations. A recessed bath is designed to be fitted into a niche or alcove and is, therefore, finished on only one side. A free standing model is finished on all sides and can stand anywhere in the bathroom. A drop in the bath is designed either to be recessed into the floor itself, or to have a tiled wall built around it. Finally, a corner bath fits into a corner and is finished on both sides.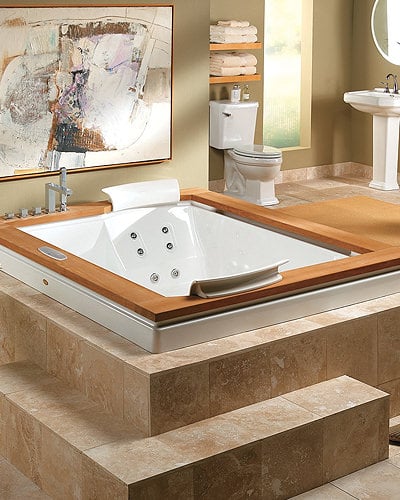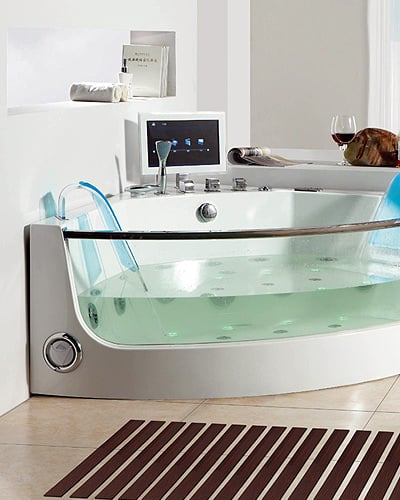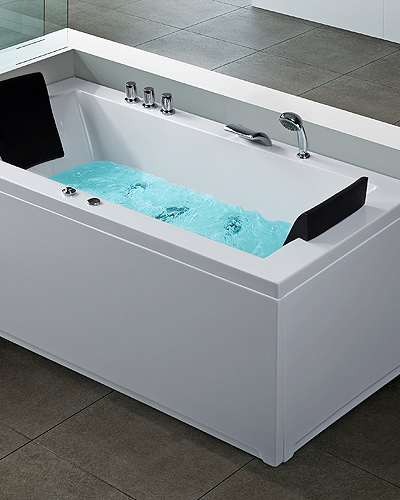 Material
Most whirlpool baths are made from acrylic, which is the best material for a bath. There are enamelled steel models available, which look fabulous. However, enamelled steel is noisy and has a tendency to chip.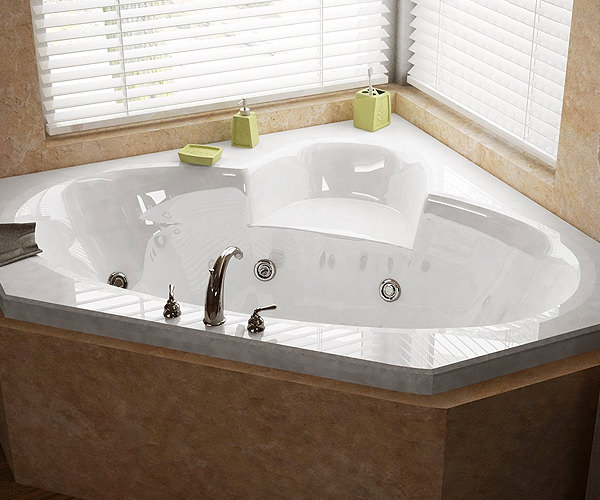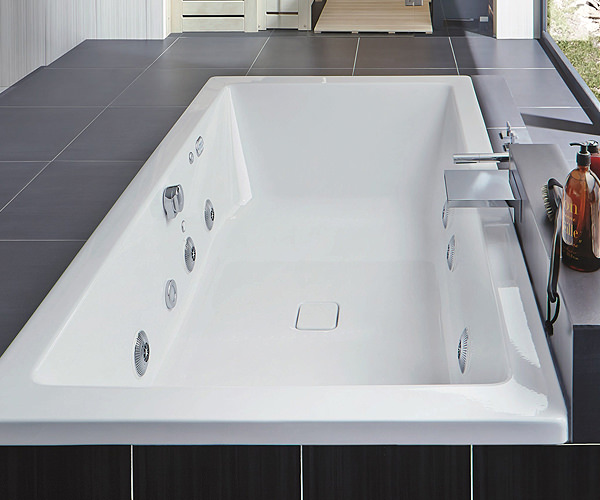 Special
Features
There are a number of distinctive features available on whirlpool baths to meet varying needs. However, one delightful addition that one should look out for is thermostatic temperature control, which mixes the water to a certain temperature before one enters the tub. Since whirlpools tend to have a massive water capacity, and can be difficult to run to exactly the right temperature, thermostatic control bath mixers can be a handy addition.