Buying the right kind of basin for your bathroom is important since the sink will both need to be functional as well as create a dazzling centerpiece in the room. There are plenty of styles of basins to choose from, and here we have highlighted the different options that you have and their pros and cons.
Pedestal
Basins
Traditionally basins are full pedestal, with the pedestal covering the pipe work of the sink all the way to the ground. Half pedestal sinks are also available, with the pedestal supporting the sink and going half way to the floor, covering pipes until they go inside the wall. Pedestal basins are best suited to heavier sinks that will need the support that a pedestal gives, as well as to bathrooms with thin walls that might not bear the weight of a wall mounted sink.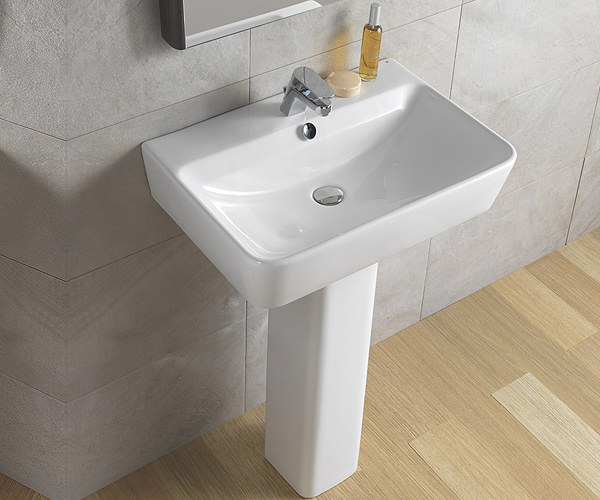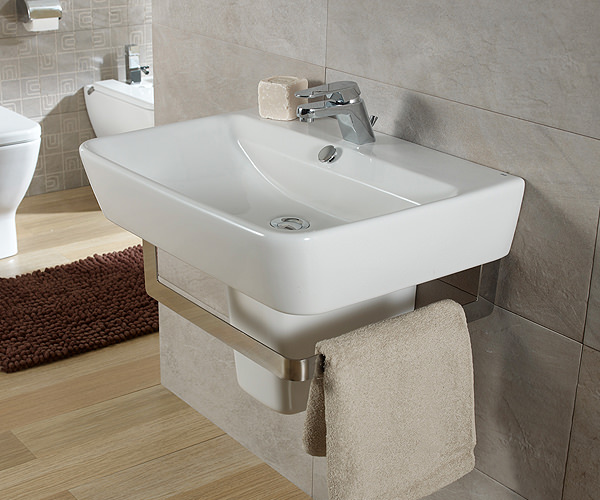 Wall Mounted Sinks
Wall mounted sinks hang directly from the wall, with pipe work disappearing into the wall behind the sink. This gives an attractive look to the bathroom, besides providing lots of storage space under the sink. However, heavier sinks cannot be wall mounted, and you'll need to have a good, thick wall to support the weight of the basin. When you need to make use of limited space and create an airy feel, a wall hung basin will serve the purpose well, be it as a centerpiece or corner installation.
Half Recessed
Basins
Half recessed sinks are dropped into a countertop, with the lip of the sink remaining outside the counter. A semi-recessed basin is generally used with worktops or vanity units and offers plenty of counter space for placement of soaps, shampoo, and other products. Blending seamlessly with existing furniture, these can be a stylish option. However, the material of the counter top will determine how heavy your sink can be. Cleaning the rim of the sink can also be difficult.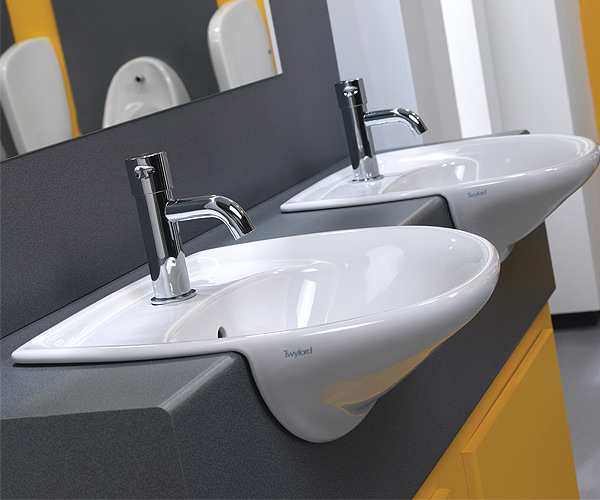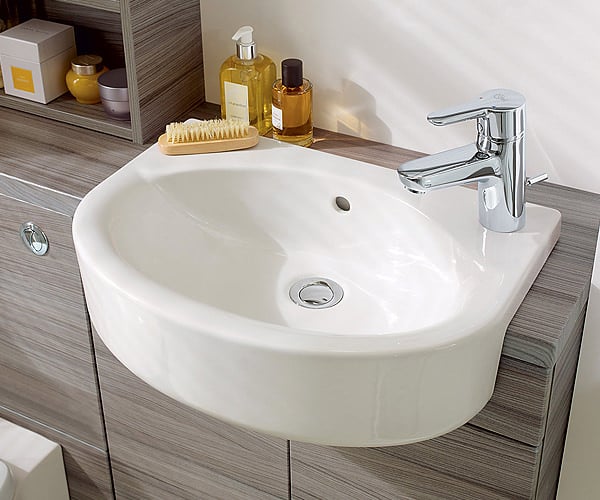 Counter Top Sinks
Counter top sinks tend to be bowl-shaped basins that simply sit on the counter of the bathroom. These sinks are a modern-day modification of the traditional washbowl and pitcher, found in the Victorian era homes. The latest versions use modern materials, updated technology and can be teamed with stylish taps. Again, this is an attractive option and is quite fashionable. Heavier sinks can often be mounted this way, but you will need to ensure that the countertop is strong enough to support the basin.