A great bath is the key to a stylish and comfortable bathroom. And for many people, a steel bath is the best option. Today we're talking about considerations that you need to keep in mind when buying a steel bath.
Why Steel?
There are a couple of advantages to going for a steel bath. They are far more durable than standard acrylic baths. Steel baths can be scrubbed, and they rarely get scratched, though if the steel is covered with enamel you may occasionally encounter chipping or cracking if the tub is not of high quality. Plus, steel is a great choice for hygiene, since it will not allow germs or bacteria to breed. A steel bath will retain heat in water longer, meaning that your bath stays warmer longer and doesn't require additional top ups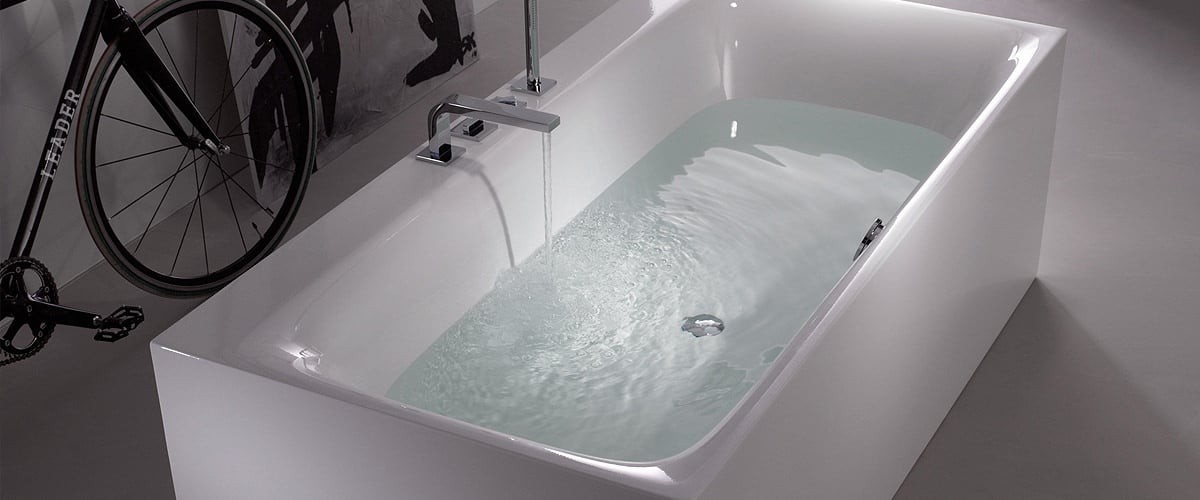 All about
Weight..
By far the most important consideration when choosing a steel bath is weight. Steel is, of course, far heavier than acrylic, and that means that you'll need to ensure that your bathroom floor is capable of supporting the weight of the steel tub. A steel bath filled with water is extremely heavy, and it may be necessary to brace the floor of your bathroom to ensure that the bath doesn't come crashing through the ceiling below when it's filled. Steel baths often tend to have bigger capacities than traditional baths, meaning that they're even heavier since they contain more water.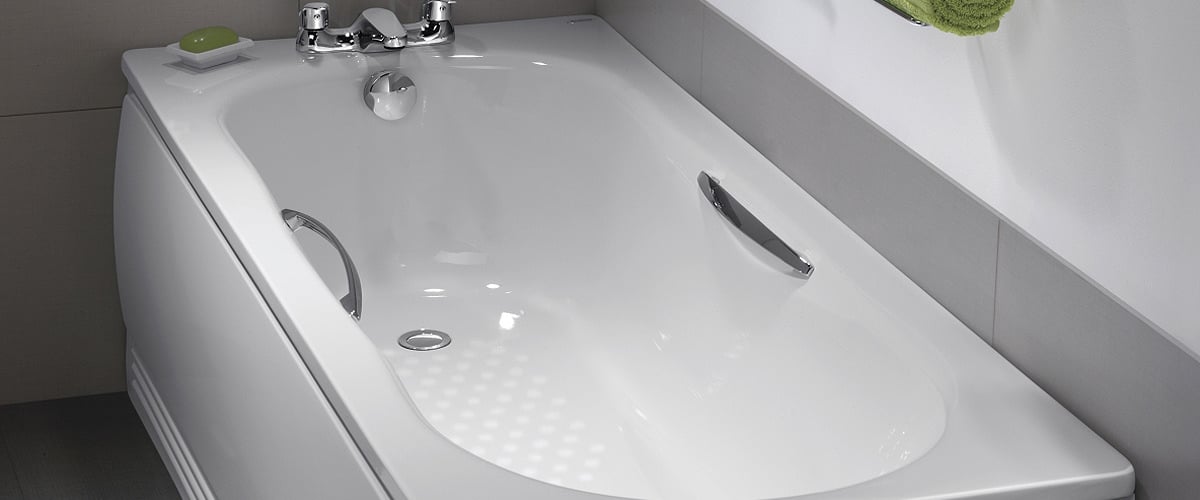 Style
Because of the complications of moulding steel into shape, steel baths tend to be simple, and you won't have much more than a traditional tub shape to choose from. Since style isn't a factor in your decision, you should instead go for the best quality steel that you can afford. And remember that whilst a steel tub will be more expensive than an acrylic one, it will also last far longer.