If you're buying new radiators, the chances are that you're going to have to buy radiator valves. Radiator valves control the heat that comes from the radiator and generally come in pairs, with one valve controlling temperature, and the other "lock" valve sealing the system. You do have a few important considerations that you need to keep in mind when choosing the right kind of radiator valves.
Straight or
Angled Valves
Valves are either straight or angled, and the kind of valves you need depends on the radiator that you have; if the valve connections are on the side of the radiator (as is traditional), you'll need to get angled valves. If you have chosen a more unusual design of radiator, particularly heated towel rails that are common in bathrooms, you'll need to take a look at the connections. Connections that are underneath the radiator will need a straight valve for where the pipe comes out of the floor and an angled valve for any pipe work that comes out of the wall.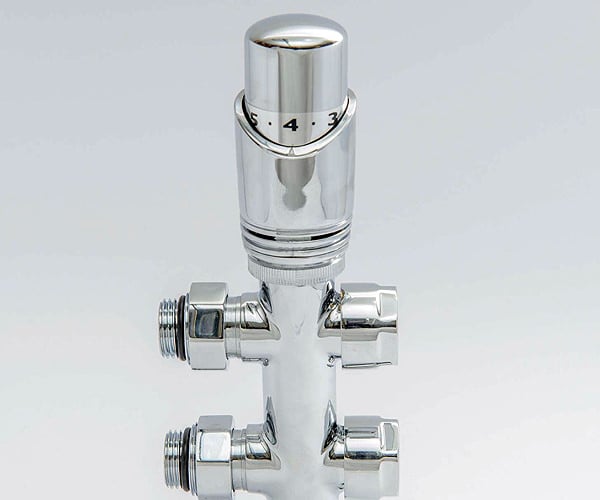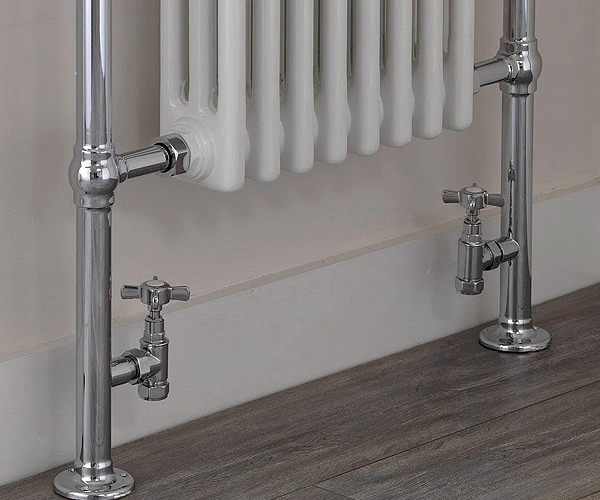 Thermostatic or
Manual Valves
You'll also need to think about whether you want to opt for thermostatic or manual valves. Manual valves control the temperature of the radiator manually so that you can turn the heat up or down with the valve. Thermostatic valves contain temperature sensors. This means that you can set a certain temperature, and the radiator will then regulate itself automatically. If the room heats up from direct sunlight, a thermostatic valve will automatically lower the radiator's temperature to keep a constant ambient temperature. This makes thermostatic valves a better choice. It's also worth remembering that building codes for new buildings also often require the use of thermostatic valves in most cases, so you should check this out if you're building a new house or extension.