What is a thermostatic valve?
During the unbearably cold winters, a continuously warm room or a continuous stream of hot water can be a real boon when the temperature remains constant. One can achieve this by installing a thermostatic valve which controls the room or water flow temperature.
Types of
Thermostatic Valves
Thermostatic Valves comes in different types, to suit different temperature control requirement. Mixing Valves come in use where hot and cold water has to be combined to produce a consistently hot water flow. For an enjoyable showering or a bathing experience, these valves are a real blessing. Thermostatic Shower Valves ensure that there is no drastic change in water temperature, and if someone else opens another water source(such as flushes the toilet), thereby preventing hot water scalding or cold water shock, both of which can ruin your showering experience.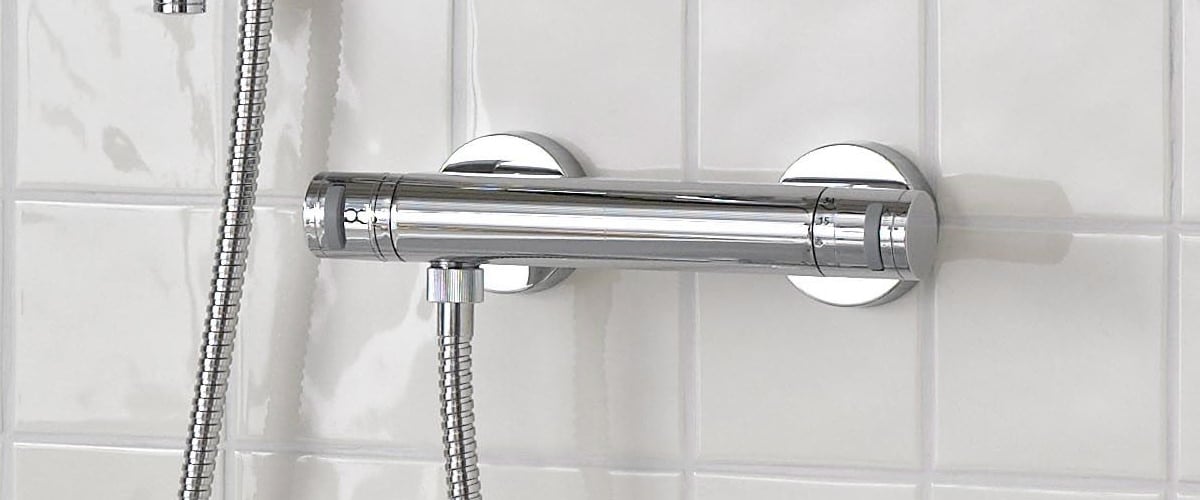 One can buy a thermostatic valve as per requirement and budget. Assess the actual need thoroughly, so that you can make the right purchase.
Price Range
Thermostatic valves are available at different price points, depending upon your requirement, design, finish and type. The basic valves start from the lowest price points, going up to the comparatively more expensive ones with gold finishing and concealed design. One can choose from a wide collection of thermostatic valve brands like Abode, Balterly, Crosswater, Grohe and more from AQVA Bathrooms, the leading online bathroom warehouse in the UK, and buy them at much below manufacturer recommended prices.