Buying a designer radiator is a terrific way to add a touch of style to your home, and to avoid plain old standard heating appliances. However, anything designer will naturally come with a designer price tag. Therefore, there are some things that one should take into consideration before you make your purchase.
Class &
Style
Obviously, designer radiators are designed to be one of a kind with tons of style and glamour. The choice of designs and form is unlimited. Vertical radiators are becoming immensely popular and are a terrific way to save wall space. However, keep practicality in mind. If you often hang things over your radiator, remember that a vertical radiator has less hanging space. There can also be problems getting enough pressure into a vertical model to let it heat up properly, and it is extremely crucial that you have a professional install it. Retro column style radiators are also a growing trend and have all the convenience of a traditional-style radiator with a retro twist. Of course, there are plenty of other designs, from circular radiators that look like pieces of art to wood covered heating to blend in with your home's decor. Just ensure that the radiator fits your space and that it will heat your home.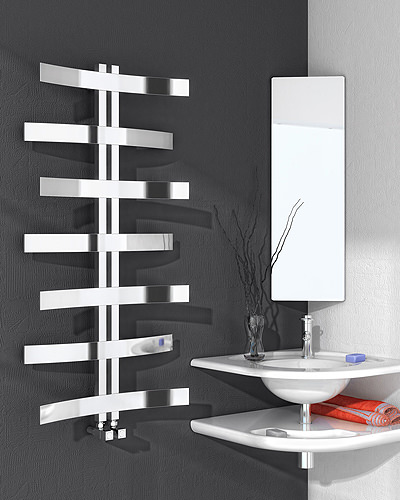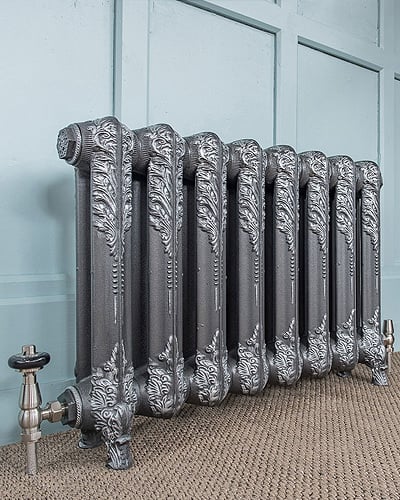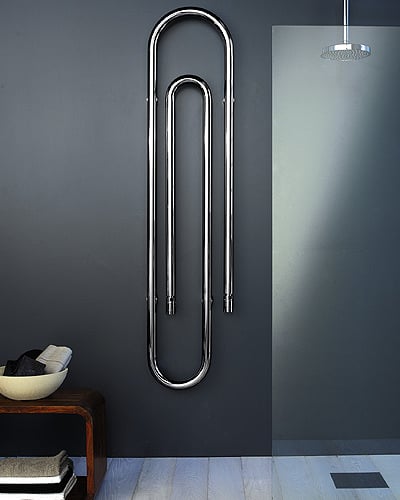 Practicalities
A radiator above all is designed to heat up your home. As beautiful as a circular wall mounted model may look, it may not be sufficient to heat the area that you have in mind. A general rule for checking how much heat you need is to take the volume of your room in metres (that is the length times the width times the height of your room) and multiply that number by 153. This number should be compared to the BTU rating of the appliance in question. The closer the two numbers are, the more suitable the radiator is for your room.