A WC frame fits inside the wall of your bathroom, allowing you to mount the toilet directly on the wall. This means that the cistern, pipes, and workings of the toilet are completely hidden from view. You simply see the toilet attached to the wall, and a button is mounted over the toilet, against the wall, to allow flushing.
What are the
Benefits?
WC frames do make a bathroom more aesthetically pleasing, though this isn't the only reason to have one. Wall mounting your toilet means that you get extra space in the bathroom itself, and will need less space to fit the toilet because the cistern will be inside the wall. A wall mounted toilet is also great for low-pressure areas since the cistern size on a wall mounted toilet tends to be smaller than traditional cisterns. This means that it will take less water, and therefore less time, to fill up the cistern. Plus, a smaller cistern is a good environmental choice, and will save money on water bills too.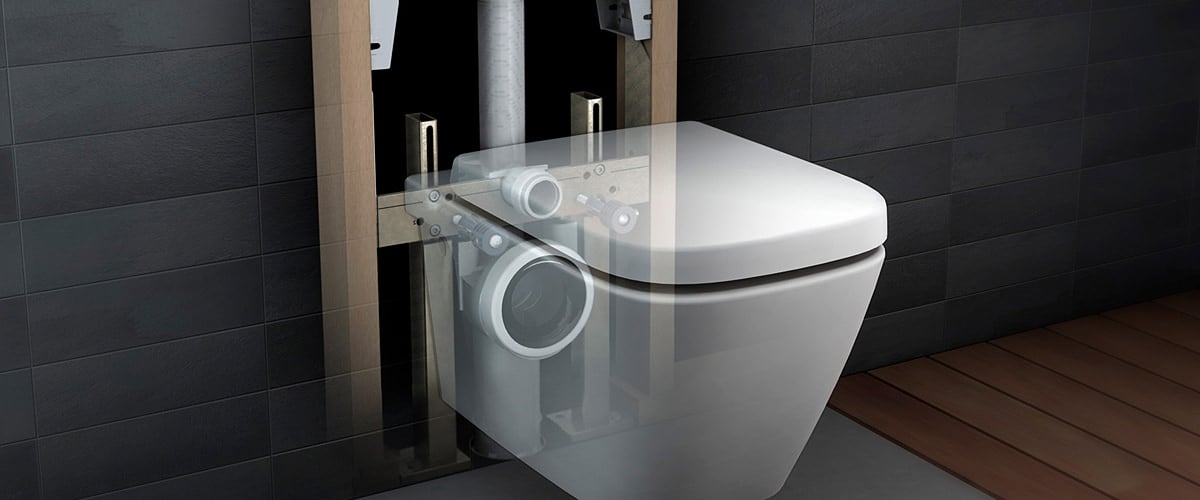 What are the
Disadvantages?
There are a couple of downsides. Firstly, not all bathrooms can have wall mounted toilets, since you'll require a strong wall with plenty of internal space. Secondly, because the inner workings of the toilet are hidden, fixing problems is more difficult, and will probably require the services of a plumber. However, most people find that the extra space and cleaner look of the bathroom are worth the risk of installation and maintenance problems.