A sink is an integral part of your new kitchen. And choosing the right sink can be difficult because there are an awful lot of options in the market. So, make an informed decision when selecting your kitchen sink by considering the following points.
Material
Traditionally, modern sinks are made out of stainless steel. This is a good combination of material that is lightweight, affordable and durable. Cast iron sinks are another popular choice, though the enamel can be easily chipped, and the weight of cast iron means that installation is not possible for all kitchens. Cast acrylic is a very affordable option, but it's worth remembering that you won't get the same durability with acrylic that you will come with stainless steel. Finally, composite sinks are another option. The quality of these sinks varies depending on how much granite is used in the composite material; more granite means more durability, but also more weight.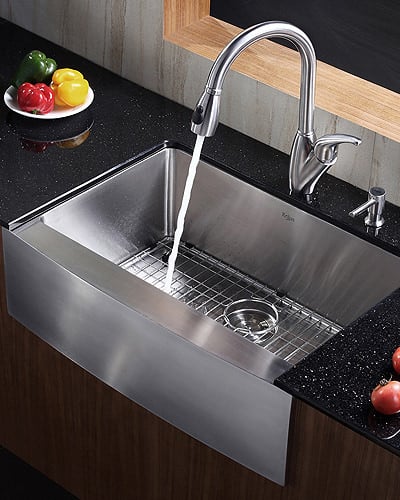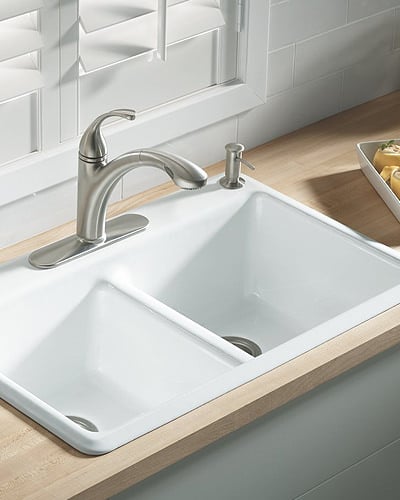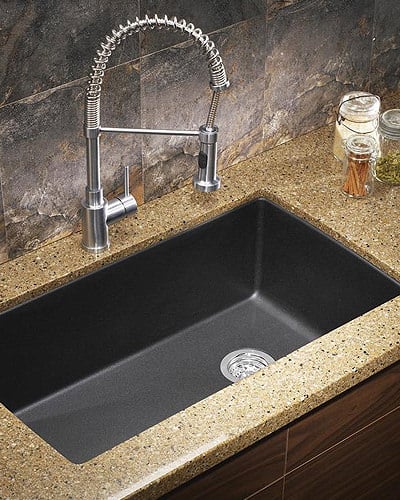 Configuration
Next, you'll have to think about the bowl configuration of your sink. There are plenty of options here, from single bowl sinks, to double bowls, or draining board and bowl combinations. Your choice depends on how you use your sink, so think carefully about your washing up habits while deciding the best configuration for you.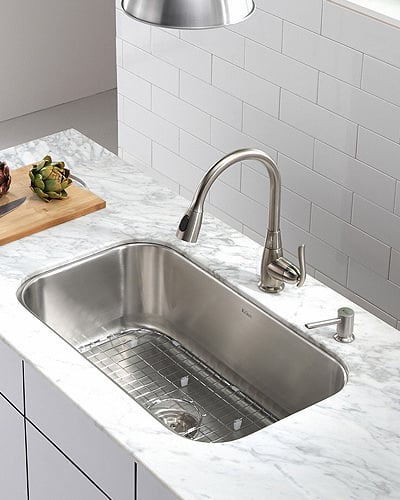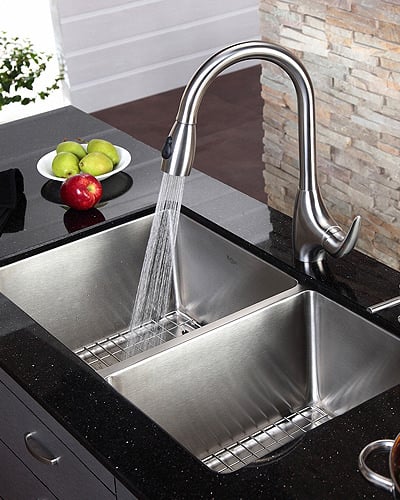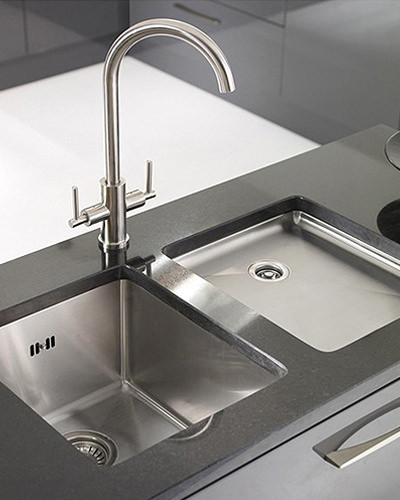 Installation
Generally, sinks are either drop in or under mounted. Drop in is best for lighter weight materials, while heavier materials such as cast iron usually need to be mounted from underneath to support their weight. The installation method you choose will depend on what kind of sink material you choose, as well as the material your kitchen surfaces are made of. If in doubt, it's best to consult a kitchen fitter to make sure that your sink is installed in the correct fashion.