Bathrooms have undergone a metamorphosis of sorts, in the recent past, with intent to create a comfortable, personal retreat where one escapes to, away from the daily drudgery. For ensuring a pleasant start to your day, a relaxed early morning toilet session is essential, and a strong toilet seat will go a long way in achieving that contented feeling. However, the process of selecting the right toilet seat can be a little stressful. There are various things to consider before you zero-in on the right seat.
Different materials, Shapes,
& amenities
The seat shape and the materials used in its construction are the main things to consider while making the purchase decision. Toilet seats are essentially made of plastic or wood, but high-end seats come in other materials, making them costlier as compared to normal ones. Their low cost and proven durability make plastic toilet seats the preferred choice for most buyers. Thermoset is a modern material with a plastic polymer as the main ingredient that offers a strong build quality and a pleasing appearance. Seats made of MDF don't dent or crack easily and are capable of weathering temperature fluctuations. For those who don't mind stretching their budget a bit, wooden seats are more appealing as they can be painted over and customized to match the colour scheme of their bathroom.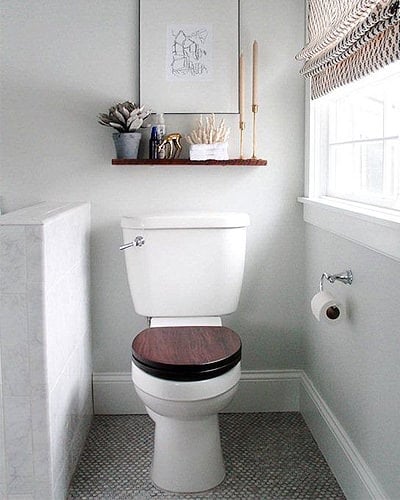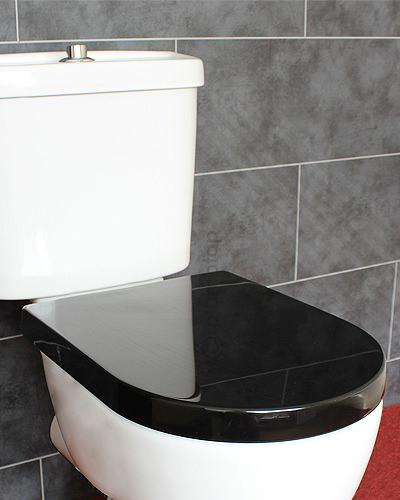 One should keep in mind that a wooden seat does not have exceptional strength, and the possibility of it cracking and splitting, earlier than its plastic counterpart is higher. Polypropylene seats are now also catching the fancy of shoppers. They are available in a wide range of colours to match the different decor and design schemes of bathrooms. For senior citizens who find getting up after every use challenging, and those with a physical impairment, specialty seats provide comfort in those private moments. Sitting on a cold toilet seat for a long time in the winter months can be terribly inconvenient, which is where heated toilet seats come in by offering much needed warm comfort to users.
Which seat is right
for you?
Your seat choice will depend entirely on whether the shape of your toilet bowl is round, oval or square. The toilet seat should match the contours of the WC pan, or it will lead to overhang and slipping and sliding off the rim. Compatibility and Dimensions are vital factors to consider so that you get a seat that fits perfectly with the toilet bowl. If one dares to experiment and get a toilet seat shaped differently from that of the toilet bowl, they would be asking for help sooner rather than later! Thus to avoid any mishaps in the bathroom, it would be advisable to select a toilet seat that matches the toilet pan.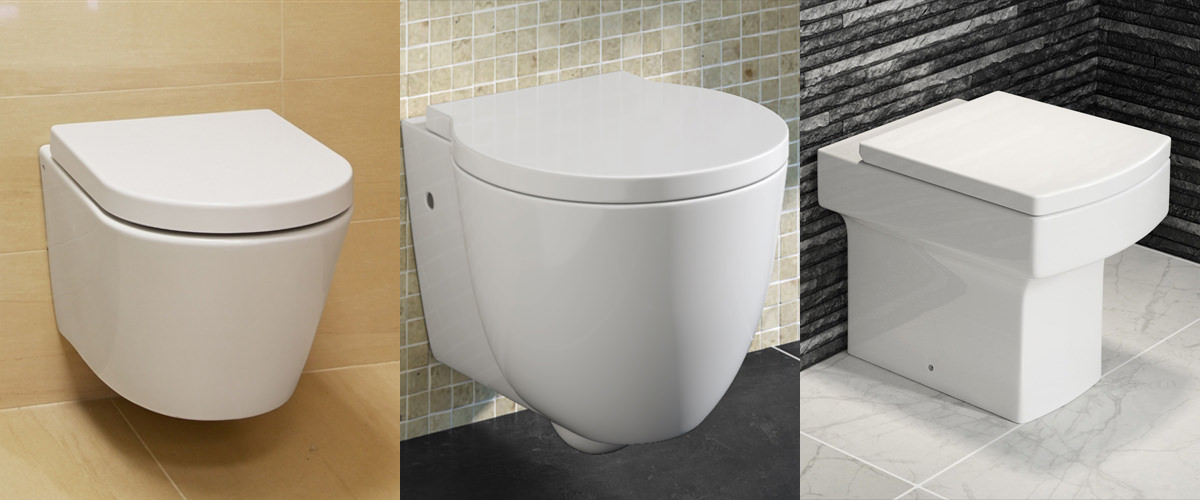 Price Range
Toilet seats are available at difference price points, depending upon your requirement, material choice, and budget. The basic plastic seats start from the lowest price points, going up to the comparatively more expensive wooden seats which are also available in different designs and finishes. One can choose from a wide collection of toilet seat brands like Bauhaus, Tavistock, Roper Rhodes, Twyford, and Croydex. At Aqva, we have a seat that will fit into your budget and meet your expectations regarding design, style, quality, and functionality. So spare a moment and browse through our collection which will 'wow' you through its sheer variety and scale.