With so many different options for shower enclosures available in the market, the consumer might become overwhelmed about which one to select. What style to go with? Which enclosure will fit best in the bathroom? And there's also the question about different materials? What are the other features should the buyer look for? Don't worry. Our buying guide will help you navigate through these and help you come up with decisions.
Size &
Layout
We carry many different types of products in this category. Your bathroom size and layout might limit your choices, or your personal style might dictate the correct choice. Quadrants are corner showers that utilize two walls and gently curve to connect the two sides. Some people find these more visually appealing than an angular style, like the more common cubical. Like quadrants, shower cubicles also make use of two existing walls. Within the cubical category you can choose between bi-fold, pivot, and sliding doors. While bi-fold and sliding doors are great for saving space, pivot doors are more traditional.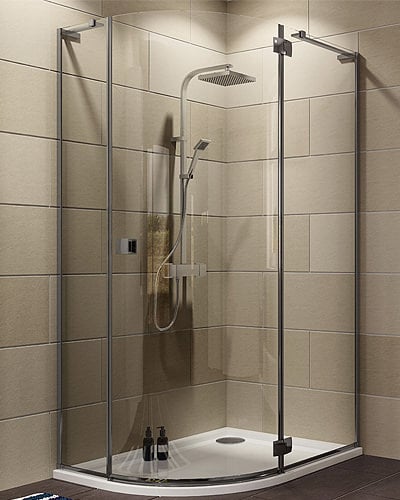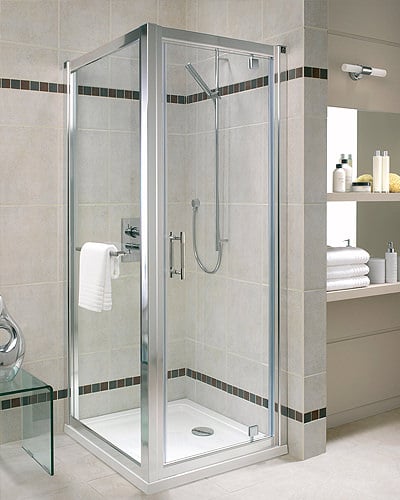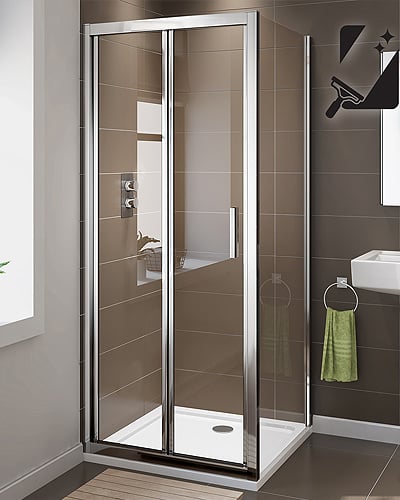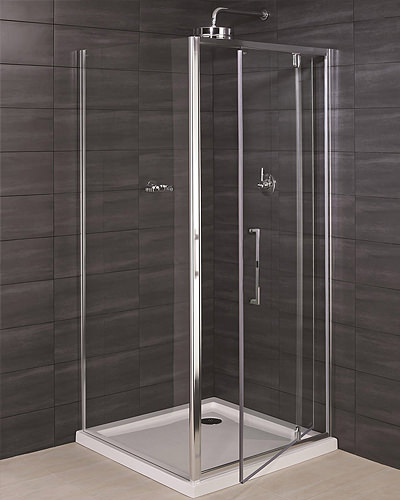 For those with a built in bathtub/shower combination, a shower screen makes a functional and attractive upgrade to the shower curtain. More spacious bathrooms look beautiful with walk in styles and steam cabinets that double as a shower. If you like the look of the quadrant shower enclosure and have an asymmetrical space, consider an offset quadrant. An offset quadrant enclosure is longer on one side than the other, giving a larger shower space than a standard quadrant style.
Finishes
Satin chrome finish enclosure can compliment many styles of bathroom décor, but you can also choose enclosures with silver, white, aluminum, grey, and frameless details. Steam cabinets also come in black, dark brown, ebony, macassar, oak, walnut, and wenge. Whatever your décor and desired effect, you can achieve it with the beautiful finishing details of your shower enclosure.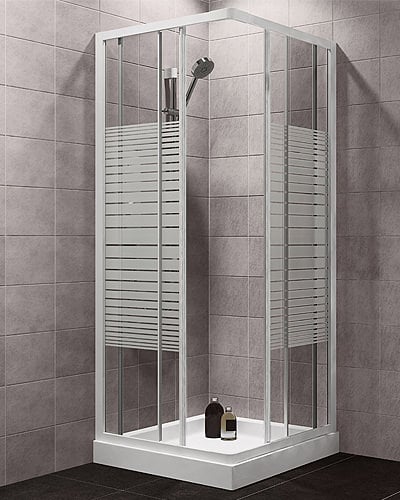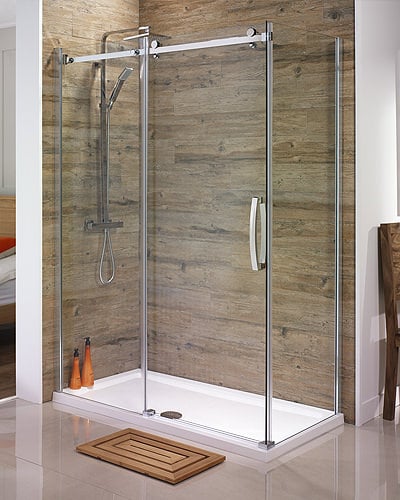 If space is not a limiting factor for you, why not go for a luxurious walk in shower? At AQVA Bathrooms, we love the freedom walk in panels provide by allowing you complete customization of your walk in shower space. Also have a look at some of the animated gifs of shower enclosure here, which can help you select the right enclosure for your bathroom.
Why Select
Aqva Bathrooms?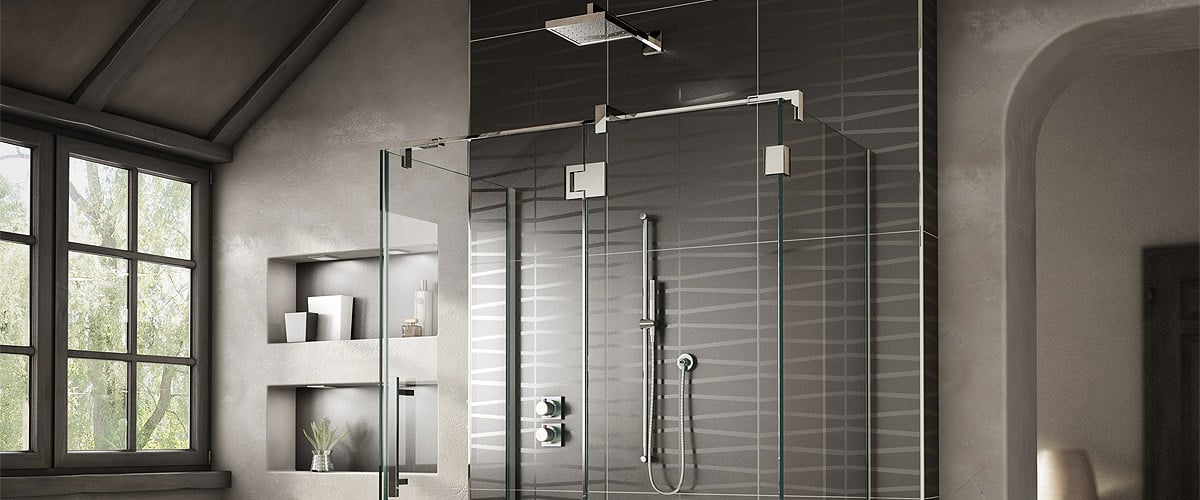 Shower enclosures at AQVA Bathrooms are definitely not short on unique features. Not only can you choose between bi-fold, pivot, and sliding door styles for your specific needs, but you can select between different thicknesses of glass for peace of mind. If you prefer the pressure of a power shower, choose a thicker glass for your enclosure. If aesthetics rank higher on your list of priorities, choose a specific metal or color finish to match your existing furnishings or to build the bathroom style you've always wanted.Essentially, whether you're designing your dream bathroom from scratch or making updates with a remodel, we have a wide variety of shower enclosures to fit your needs, style, and budget. Explore the possibilities and enjoy selecting your perfect shower enclosure.