When looking for storage in your bathroom, a buyer is flooded with an envious choice of furniture and storage options. Today we're telling you about all the options so that you can make the best decision for your own bathroom.
Vanitiy Units
For most people, bathroom vanity cabinets are the ideal choice for storage. A vanity is a cupboard that has a mirrored door, so it's dual purpose.You can use the mirror for daily grooming and also use the hidden storage space behind. The downside of going with vanities is that the storage space does tend to be limited. A corner vanity, one that slides into a corner of your bathroom, is a good alternative since you still get the mirror, but you get a little more storage than you would with a simple over the sink vanity.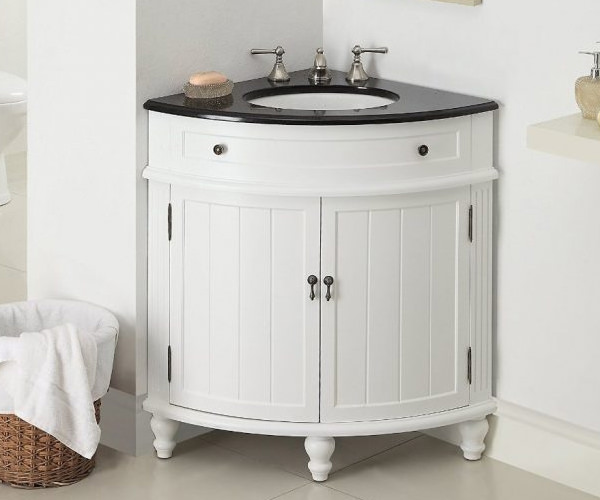 Fixture
Cabinets
There are two main kinds of fixture cabinets, those that go under the sink, and those that go behind the toilet. Under sink, cabinets tend to be popular choices since you're using what would otherwise be dead space. You can get a fair amount of space in an under the sink storage solution. Behind the toilet cabinets are fairly new to the UK market, and while you do get a little extra storage out of them, it's worth remembering that a lot of the space will end up being filled with the workings of the toilet, so it might not be the best choice for you.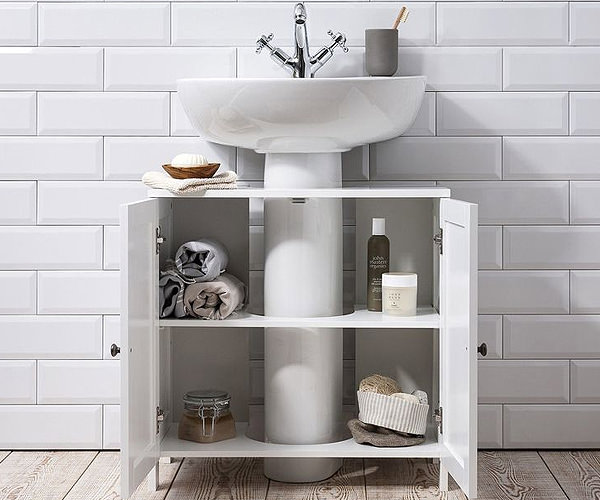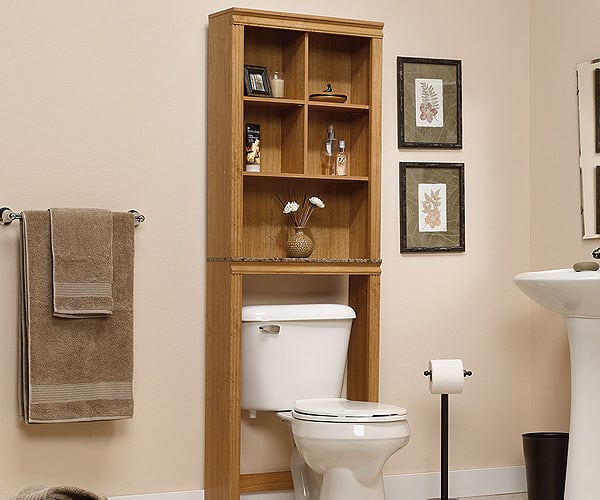 Overhead
Cabinets
Finally, you can fix overhead cabinets to the bathroom wall, in the same way as you do in the kitchen. Again, this makes use of otherwise dead space and gives a lot of storage. Overhead cabinets will only work in Bathrooms with higher ceilings, though since they will cramp smaller bathrooms.