Your home is so much like a blank canvas for you to create a unique and stylish area that is tailored to your individual style and needs. And the bathroom is one area which presents tremendous opportunity for designing with the right components. One of the most important aspects to this is the WC or the toilet.
Did you know that 75% of your household water is used in Bathrooms, out of which 40% is used in toilets alone? If your toilet is a decade old, there's a solid chance that you are flushing down money along with water. Replacing it with a modern toilet could cut down your water consumption by 25% or more, leading to a lower water bill. Along with saving water, modern toilets come equipped with advanced flushing technology, which improves their performance and minimizes the flushing sound.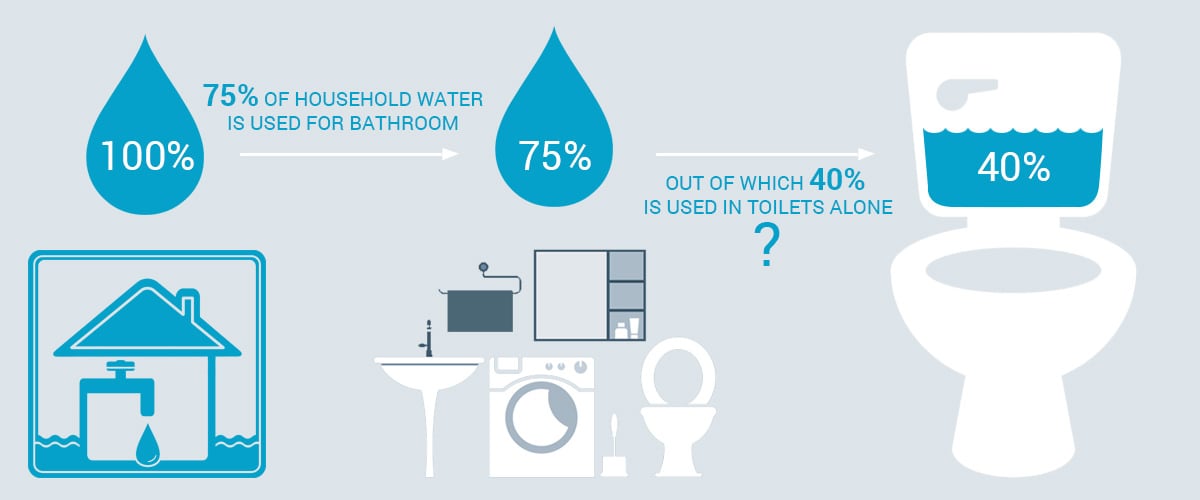 Efficiency
Besides the physical characteristics of the toilet, its efficiency of water-use is also a deciding factor for some users, especially the green enthusiasts. Statistics state that approximately 40% of water used up each day in an average home goes into the toilet. Many consumers who are conscientious of their water usage opt for a low-flush model or a dual flush one versus the standard old style single flush toilet.
What you need to look for
in a Toilet?
Nevertheless, Toilets comes in various styles, size, and finish. Apart from size, you also need to decide if you are looking for a unit that is more traditional or modern in approach. Shapes may be straight or rounded with luxurious curves. Whatever you decide, you will want to make sure the toilet correlates with the other pieces in your bathroom such as the bath, basin or towel rack. One of the key considerations when choosing which WC is best for your bathroom is comfort. The bowl shape can affect the comfort of the user greatly; choose from a round, rectangle shaped bowl or an elongated one. Another consideration relates to the height of the WC with a slightly higher WC unit allowing increased comfort to the user.
Another thing to consider is the height of the toilet bowl, especially when you have an elderly person at home. A higher bowl is recommended for older and taller people and may ease the pressure on backs and knees. These, however, may be harder for kids and shorter members of the family.But, if you have both short and tall people in the family, you can opt for a bowl of medium height for optimal ease of use for all.
Cost
From a Standard WC to a stylish, luxurious wall hung model, your budget will be the number one deciding factor for your purchase. Costs also ensure quality and guarantees to a great extent.
Different Categoris
for a Toilet?
When choosing the right toilet for the house, it is essential for one to know that there are many different types of toilets available in the market such as close coupled, back to wall, designer, floor standing and traditional style models
Wall Facing Toilet?
This type of toilet sits flush against the bathroom wall. It is a recent modern type of toilet in which the pipework and cistern are completely concealed within the bathroom wall. This gives it a sleek, stylish look and makes it quieter in operation than other standard toilets. Such a toilet is a great space-saving option.
Close Coupled Toilet?
Fast replacing the traditional design, the close coupled toilet have become a popular choice for toilets across the UK. In such a design, the cistern sits directly above the toilet pan without the connecting pipe. It may be slightly uncomfortable to clean such a toilet.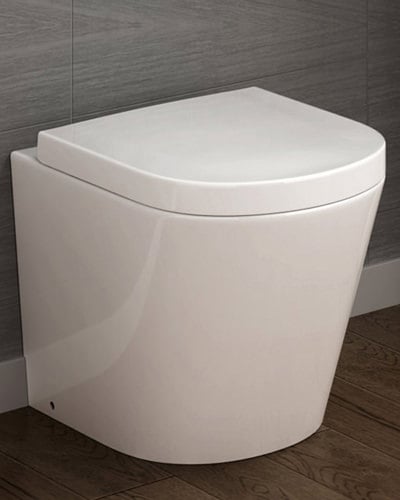 Back to wall toilet
Such a toilet is fixed to the surface of a bathroom wall, and the cistern is hidden behind a furniture unit or stud wall. Perfect for modern-day toilet interiors, this type of toilet is space saving, easy to clean and maintain.
How to Select the
right Toilet?
The distance from the bowl front tip to the front wall determines whether one should select an elongated bowl or a round-front bowl toilet. A one-piece (close coupled) WC looks compact and is suitable for compact bathrooms. Two-piece toilets, on the other hand, are more comfortable, and look beautiful in large bathrooms. Performance and flushing capability are the two decisive factors when choosing a toilet.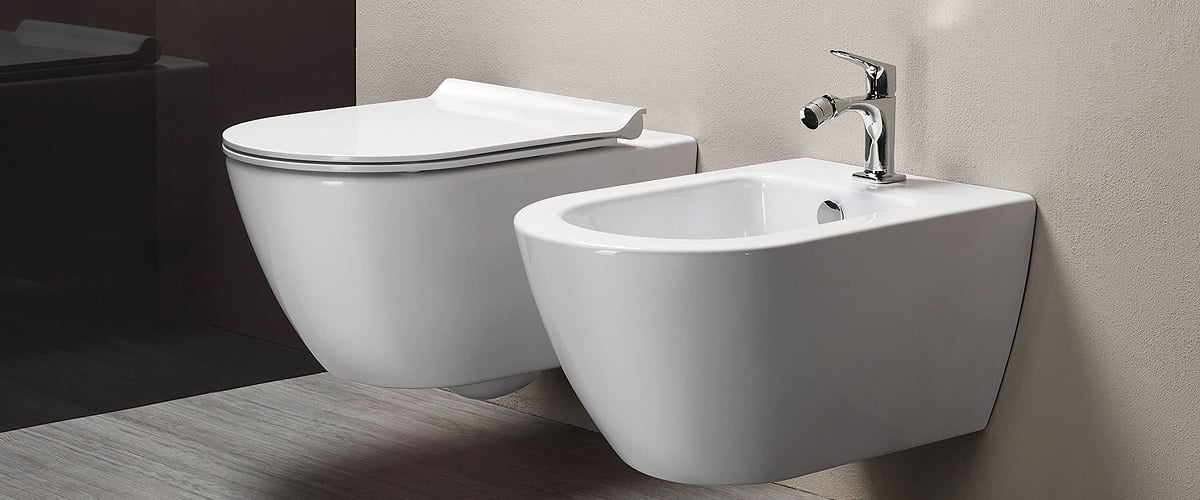 Reputed Brands &
Prompt Customer Service?
Ensure you talk to someone in person to solve all your queries before making the purchase decision. Product reviews on different consumer websites is another way of acquiring useful information. Since the water controls and flush valve need to be replaced the most, ascertain that, in addition to the cheap imports, these too are covered by the manufacturer's warranty. At Aqva Bathrooms, we can assure consumers that we stock and sell toilets from reputed manufacturers. We stock toilets from Bauhaus, RAK, Balterley, Twyford, Heritage and many other leading brands