Complementing the black in a contrasting style is the white finish. From off-white to stark white, ceramic sinks have made a huge comeback with the top designs. From straight lined perfect squares in under-mounted situations to the 1.5 rectangular inset basins and still more variety as rendered in the incomparable round sinks and drainers, can now be purchased directly from our on-line store.
The materials and themes have been revamped and redesigned in a contemporary manner in keeping with modern styles and trends. Ceramic sinks are not only pretty, but they are also strong and sturdy. They are not just resilient against scratches and cracks but also impervious to heat. You can thus toss heaps of hot pots and pans in them without worrying about damaging the surface. These sinks also do wonders to enhance the look and feel of your kitchen. They are truly gorgeous, combining good looks with great functionality. Food items can be washed in these sinks without the fear of contamination.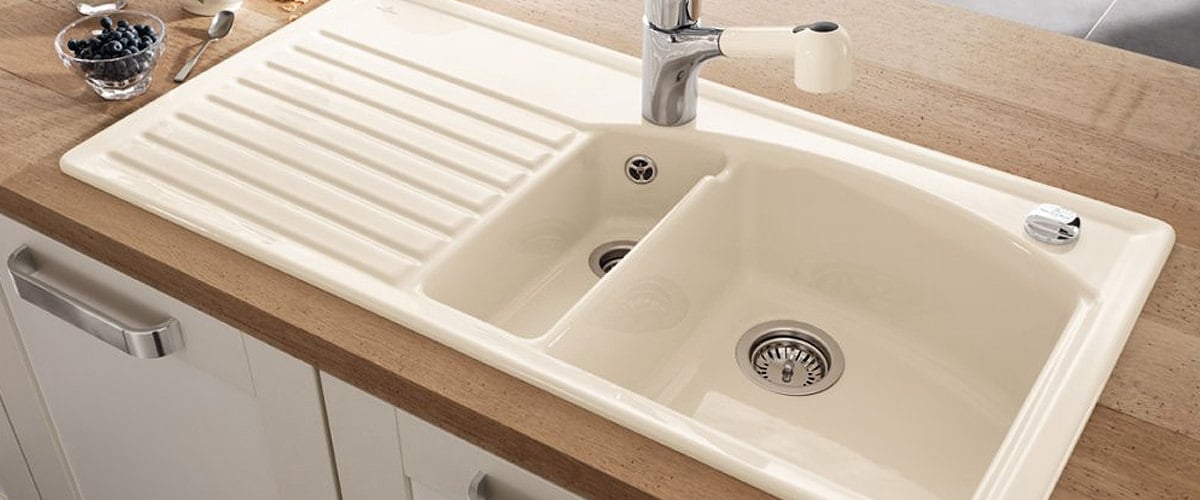 Ceramic, which is impervious, is smooth and warm to the touch. Additionally, it is also tough and capable of withstanding the harsh effects of household chemicals. However, a word of caution: Do not use abrasive cleaners, or it may discolour and lose its sheen. The other nifty advantage of having ceramic sinks are they are incredibly easy to clean. All you need is a damp cloth. Wipe them clean and they are as good as new!
Plethora of
Chocies
We have a plethora of designs that will add beauty and charm to any kitchen. It is little wonder that they are much sought-after by the crème de la crème and those seeking chic style and elegance in their kitchen. You may have selected them for their visual appeal and style, but you will find they have lasted for many years due to their sturdiness and durability.