A great tap is the key to giving your new kitchen a touch of elegance and style. Just like everything else, buying taps should be a well-researched decision that's thought about well in advance. Don't forget to decide the size, finish, material and check out the ones that meet your budget. In the kitchen, ease of use, reliability, and function are the critical areas where the kitchen tap must not falter. Let quickly run through what parameters you need to consider about before buying.
Material &
Style
The majority of taps that you see will be stainless steel. This is simply the most durable material to make taps from, as well as being easy to clean, hygienic and affordable. There are other options, such as copper or even brass, but you will pay premium prices for these, and will probably find that maintenance becomes an issue. When it comes to style, you have plenty of choices. High taps are obviously more convenient for kitchens since they'll allow you to fill large pots without problems. But the higher a tap is, the wider the sink needs to be to catch splashes, so it's worth considering the size of your sink when choosing a tap. Nearly all kitchen taps nowadays are dual taps, meaning that hot and cold water comes from the same spout. Older "turn" style taps are rare, with modern swivel handles being more common. Swivel handles tend to be more durable, since the workings of the tap are under less pressure from daily use, and will last longer.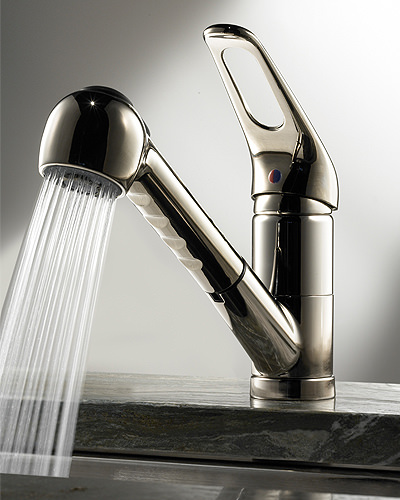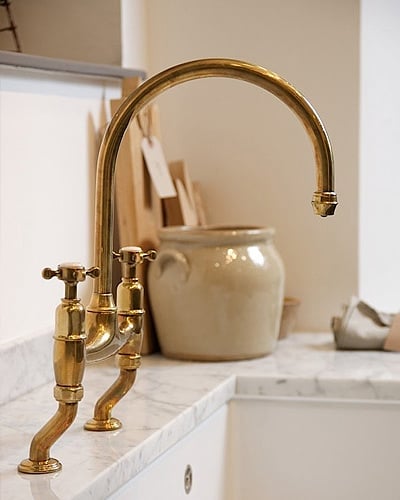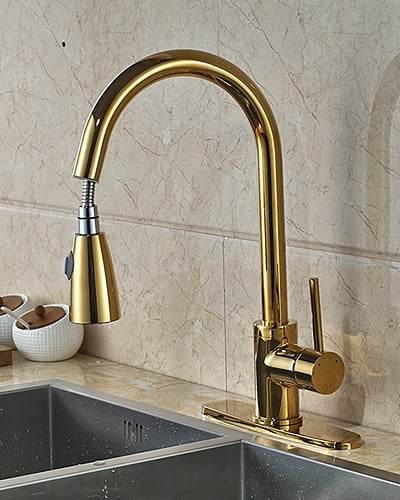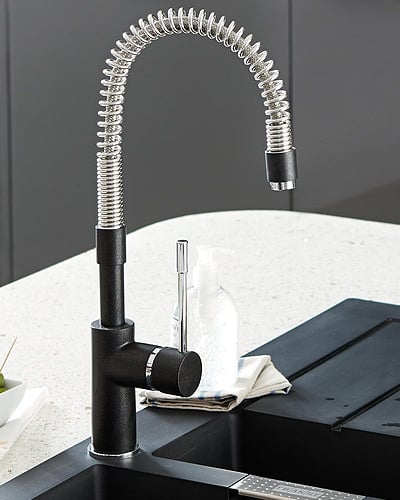 Accessories
Kitchen taps also come with lots of added features. A common choice is to go for a tap that has a sprayer attachment. This is usually a hose that pulls down from the tap that you can use to more easily wash out pans, or to clean the sink itself. Water saving features are also popular, since restricting the flow of water from the tap will save you money on your utility bills.