Not all bathrooms nowadays can accommodate both a bath and a shower, due to space constraints. But if you have enough room in your bathroom to install a bath then you should opt for a bath to grace your bathroom interiors because then you can daily look forward to totally refreshing and rejuvenating baths. There's nothing nicer than a long relaxing soak in the bath to melt away your stress and worries after a hard day's work. So, if you are thinking about buying one, then there are a few things that you need to consider before purchasing the right one.
Shapes
& Sizes
The shape and size of a bath can be determined by the space available in a bathroom. Traditional tubs like the roll tops take up a lot of room. Space-saving baths are available, though they are often not large enough to stretch out in, and corner baths can be a good option for those who want to purchase a tub which maximizes available space by making good use of tight or unusable spaces. Also, if you fit a new bath, ensure that the floor is strong enough to support the weight of a tub full of water, particularly in older houses.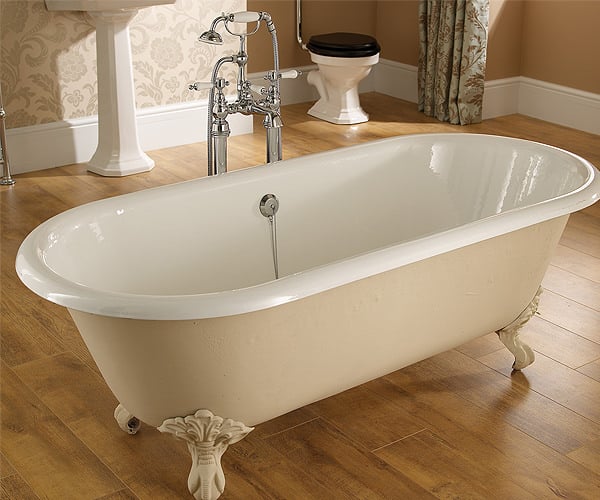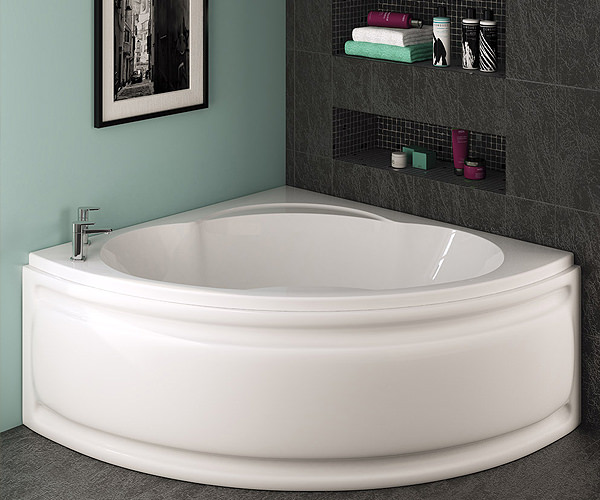 Installed or
Free-Standing
An installed bath is fixed and mounted inside your bathroom. This unhindered positioning makes it easily accessible and effortless to clean and integrates seamlessly into the décor of the room. However, it needs to be fitted flush against the wall and thus offers little by way of flexibility in location. A free standing tub can stand anywhere, but they tend to be more expensive than traditional tubs and are not available in the same variety. The freestanding bath can be accompanied by freestanding taps alongside the tub, or wall-mounted taps or some freestanding baths even come with pre-drilled holes for taps or mixers.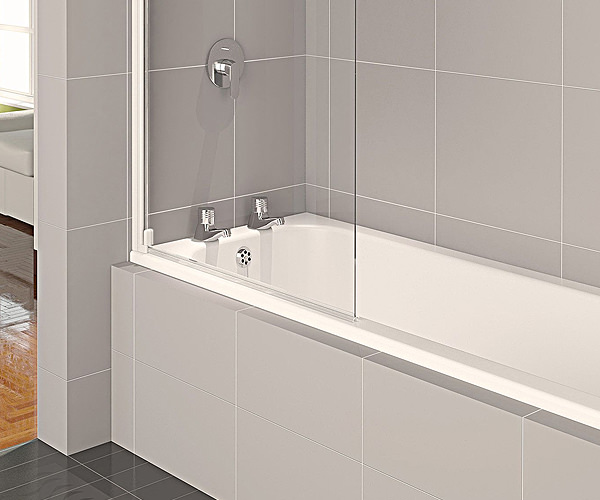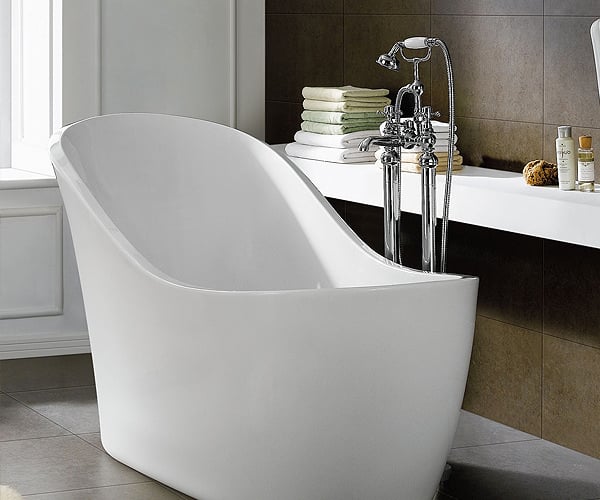 Material
Most baths are made from acrylic, making them hardy and easy to clean, though they may not be as aesthetically pleasing as non-acrylic models. The other frequently used material in bath construction is enamelled steel, particularly for free standing baths which need to be stronger as they support the whole weight of the water. The drawback of using enamelled steel as construction material is that although it looks neat, it is difficult to clean and is prone to chipping. Then there's vintage cast iron which is timeless and used to fashion baths even today. Some of our cast iron baths wear an external coat of grey primer giving you the flexibility to paint them to perfectly match your colour scheme.