All you have to do is choose the right one, particularly, the brand and the make, which suit your basin. The latest trendy basin designs do not necessarily come with holes for chain accessories. Nowadays, the contemporary yet stylish wastes come with myriad choices such as click clack waste, un-slotted waste, and wastes with chain and plug accessories that synchronize well with every bathroom space and decor.
Types of
Basin Waste
Some of the popular pieces in the plethora of basin wastes will most assuredly offer you the kind of functionality and durability you desire for your bathroom. Most of the basin wastes offer simple operation and usage which makes it easier to drain water and other waste materials from the sink. There are numerous wastes in the cache viz. Pop-up wastes or the flip-top basin wastes. Also, there are the most compact and minimalist looking ones that blend in discreetly and subtly. The push-button types are one of the most modern and innovative basin wastes although the pop-up types maybe the most popular, assuring easy operability, longevity, and hassle-free usage.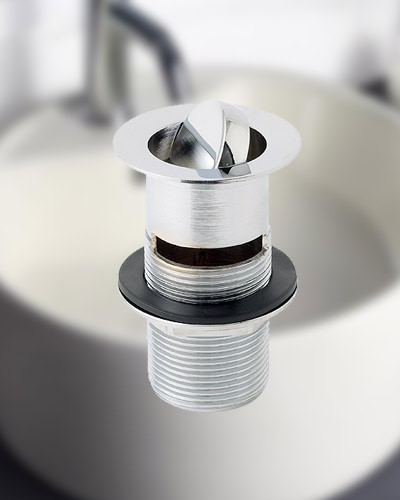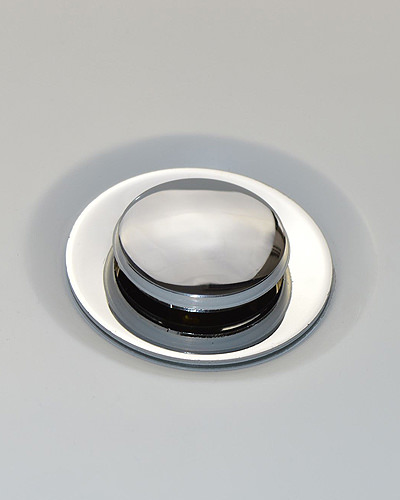 The Pop-up Waste
The "pop-up" waste operates the drainage plug by lifting a lever up and down, which is located directly behind the faucet, a smart, simple way to empty the bowl. With the push-button waste, there is no need to put your hands into the basin as a simple pushing down of the button activates it. For your convenience, Aqva has compiled all of these and a lot more, on its web-store to offer them at irresistibly low prices.