All sinks need taps!! Buying taps for a basin is probably one of the smaller investments that you will make when remodelling your bathroom, although, if you are purchasing designer products or automatic ones, taps can also get extremely expensive. But before one rush to find the perfect tap, there are a few things that one needs to be aware of.
Single Or
Double
Traditionally in the UK, sinks have come with two taps, one hot, and one cold. However, this is changing more and more towards the preferred American style of having just one mixer tap. Basin mixers are fast becoming popular among the British populace. A mixer tap incorporates the working of two taps in one. Hot and Cold water are blended within the faucet interior and flows out from a single spout at the desired temperature.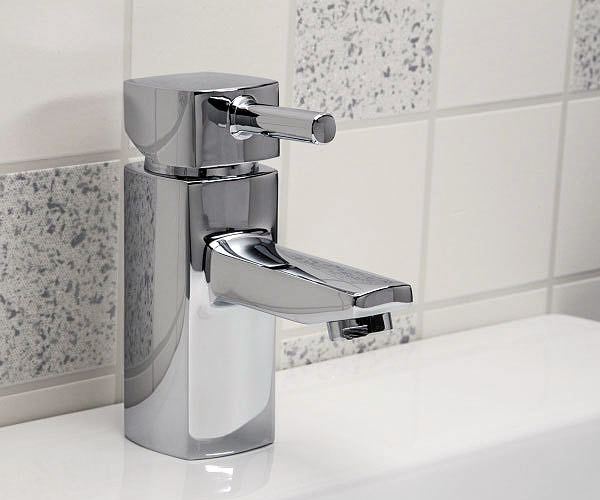 The use of a single spout for both hot and cold water allows for easier temperature control than when using two, making it much safer for the vulnerable, such as children and the elderly. Such a feature also allows for a far more elegant appearance it looks stylish and modern with a smoother, more streamlined flow. A mixer also frees up more space on the limited surface of a basin and makes cleaning and maintaining it easier.
The advantage of a mixer tap is that you determine the temperature of the water as it flows out of the tap itself, rather than running two taps into the sink and having the water mix there. As far as convenience goes, these taps are better, but you may find that your choice is limited, if you already have a sink plumbed for two separate taps.
Price
Range
Tap prices range from economical to expensive, depending on the kind of faucet. In general, mixer taps will be more expensive than single taps, but remember that one only needs one mixer tap, as opposed to buying two single taps. As with most things, the more money you pay to purchase a faucet, the more features you can expect. Common features of pricier taps include "dual flow" and "thermostatic functions". There are also flow restrictors or regulators that control water flow to save on water bills and indirectly help the environment.