With the stressful lives that we all live nowadays, we could all use a little relaxation. And for calming down, nothing works better than a long, hot soak in the bath. If you want to make that bath even better, then you really need to think about a little aromatherapy. The use of scented oils or candles not only adds a touch of luxury to your bathroom, but aromatherapy will also relax you. Plus, the use of scented bathroom products will both make you smell great and detoxify and moisturise your skin. If this sounds like a great idea to you, then you might want to keep reading to find out how you can reap the benefits of a little bathroom aromatherapy.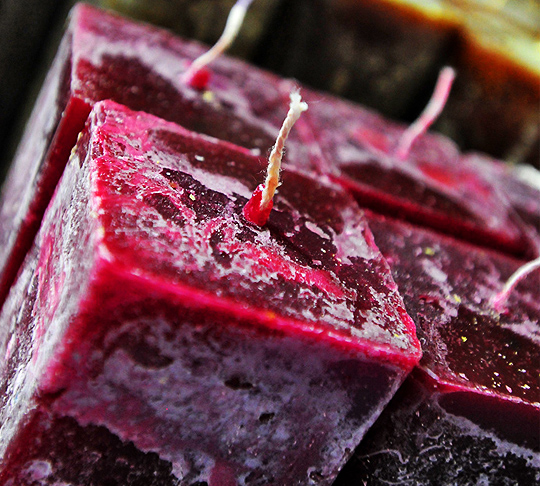 Which Products to Use...
You have plenty of choice when it comes to scented bathroom products. For beginners you might want to think about investing in a couple of scented candles, as well as some nice bath oils or something else to make the water smell nice. If you prefer, you can use herbs, which you place in a small bag before putting into the bath, or essential oils, which you can add straight to the bath water itself.
Which Scents to Use...
Traditionally, we use lavender or vanilla for relaxation in aromatherapy. These are the most calming scents, and the ones that people choose most often for bathrooms. However, there are other choices. Papaya and cinnamon are also good options for relaxation, though they're slightly more unorthodox options. Also, anything with a cedar like smell can be soothing as well.
Taking Your Aromatherapy Bath...
Once you've decided which scents you want to use, and bought the products that you need, then you're ready to take your first soothing bath. The basic rules for aromatherapy baths are that you need a relaxed and calm atmosphere. Here, step by step, is all you need to do to achieve the ambience that you need.
Close the door! And tell everyone else in the house not to disturb you. Then, if at all possible, dim the lights. You may find that candle light is enough to light your bathroom, in which case turn the lights off altogether. You can also consider using an eye mask to block out all light, at least for a little while.
Think about a little soft music. It's not necessary, but something calming, quiet and relaxing can help get you in the right frame of mind.
Light your scented candles, and start the hot bath running. The steam from the bath will help to disperse the scent of the candles around the room. Add bath products, the bag of herbs or a few drops of scented oil into the water as it's running.
Rub your skin before you get into the bath, to increase your circulation. You can use an exfoliant if you want, or scented oils. Increasing your circulation will help the warm water detoxify your body.
Get into your bath, using a bath pillow or rolled up towel to support your neck if that makes you more comfortable. Close your eyes, breath deeply, and relax. Let the smells of aromatherapy soothe you, whilst the hot bath water calms your mind and body.