A bathroom is as exclusive as any other room, and remodelling is equally important and needs more concentration in the process. Apparently, there are a few things that need to be done and few things to be restrained or should be avoided. In other words, there are a few dos and don'ts whilst remodelling or renovating the bathroom.
What you should be
doing!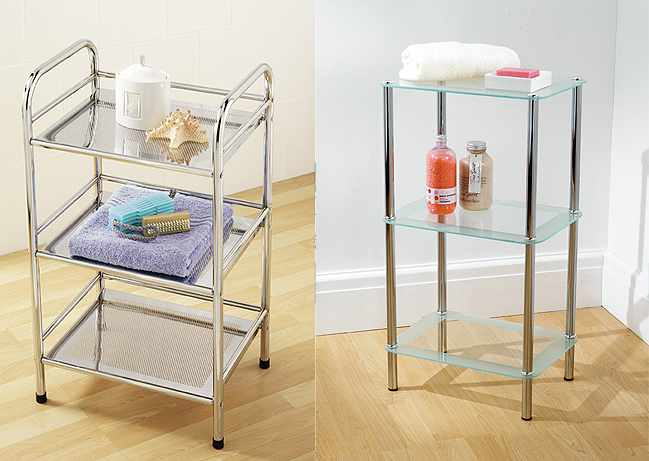 Proper budgeting & creating financial resources for
the bathroom
The key happens to be budgeting in the process of remodelling the bathroom. It's a prudent step before you start the process. Suggestively, prepare a list of the elements that are to be included in the bathroom, and do a thorough research on the subject and prices before proceeding. Later, select the items you'd be spending on, which will help you in estimating the total expenditure for your bathroom. Also, keep aside additional funds for miscellaneous expenses, which will let you breathe in a comfortable zone, without getting stressed up if you incur any unforeseen expenditure.
Create adequate
light and ventilation
Light up the space sufficiently. Ideally, think of including lights on the ceiling and above the vanity or mirror, which will eliminate shadowing, and glisten up the bathroom radiantly, giving a chic and mod look to the bathroom. More of lights will create magic in the otherwise dark and grimy looking space, by illuminating with more brightness, adding more glow to the bathroom; also, ventilation is as important as lighting in the space. The bathroom is more vulnerable to mildew and mold; bathroom fan is always ideal to eliminate them.
Ring in the new and Ring out the old,

keeping resale value in perspective.

Plausibly, include materials and merchandises in the bathroom that will have a resale value, auguring sale of your home to a new owner. In other words, trendy and stylish components in the bathroom will always fetch you good value on the investment done. Further, proper upkeep, like painting the bathroom time to time, efficient and latest lighting system, substitution of old furniture or vanity with the new and so on, can give you the advantage of expecting more returns on investments.
What you should
not be doing!
Never hasten the process Renovating or remodelling the bathroom involves a long process, mainly of planning, budgeting, hiring professionals and skilled man power, and systematically building engages scrupulous unerring arrangement, management, execution, in order to have a functional bathroom that gives soothing satisfaction. Thus, the bathroom is immensely exclusive; therefore, never haste in the process of building the bathroom, as it's not an activity that will get over in one day. It requires adequate time, and allow that to take place in its course.
Never ignore aspects like usage of
water and storage
Always do a meticulous research for water saving devices like water saving toilets or shower heads. Advisably, include shower heads or toilets that are easy on pocket for you now and to the future home owner, if you decide to resell your home. Do not exclude this factor as this will benefit in saving on your investments and yield value for the money spent. Also, rather than contemplating a closet, which will occupy more space of your bathroom, you can consider shelves, along with vanity and furniture that can be ideal in storing various items medical kits, razors, toothbrushes, soaps, creams and various other required materials, and yet make the bathroom look spacious, leaving it uncramped.
Thus, by paying little attention to the dos and don'ts, you can make your bathroom stylish and elegant, further saving a lot of space and money.