Buying Online -
What you need to know?
When it comes to buying furniture, one needs to know they are making the right choices. Here are a few pointers you may want to take into consideration before you go out and buy furniture. Using these tips will make it easier to choose a spectacular unit that you're proud to own.
Think About
Your Budget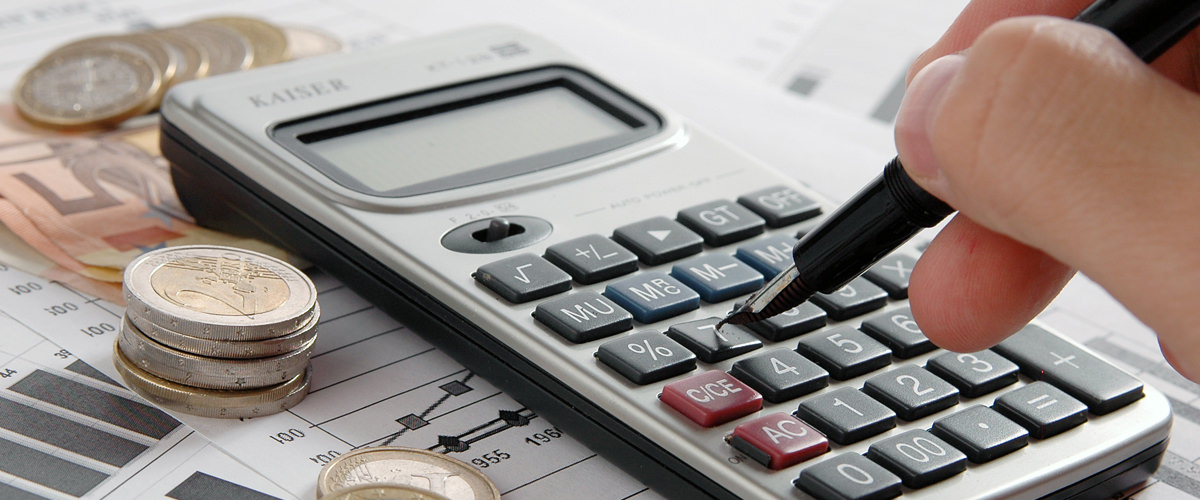 How much do you are you willing to spend on your brand new furniture? If you're looking for top-quality products, you should be prepared to pay a little more. Don't forget to keep an eye out for product sales and discounted offers—you could save yourself some serious cash.
Consider Your Current Settings
Are you going to be changing your décor? If you're not, chances are you'll need to buy something that suits the current style of the bathroom. Do your research and make sure the furniture you're thinking of buying will look good when it's in place.
Consider your
Future tastes
Great new design may look pretty good right now, but will it look tacky in a few years? Try to avoid styles that will age too quickly, a more classic look will help to complement your decor for many years to come.
Be Sure to Measure up
Make sure you know how much space you have in your bathroom and ideally how big each piece of furniture needs to be. Many people have made the mistake of assuming their new furniture will fit quite nicely, before finding out too late that it's too big, or too small.
Is the Furniture
Self Assembled
If the furniture is a self-assembly model, make sure there are enough people around to help you put it together. Use the right tools and wear the correct safety gear to avoid any accidents. Taking all these hints into consideration will make the buying process so much easier, and it will ensure you end up with the right product you can be proud to own for many years to come.
---
How to Select the
Right Bathroom Vanity Unit?
When it comes to selecting the right Bathroom Vanity Unit, you will need to consider a few factors before you part with your hard-earned cash. Things to Consider.
How much you're
willing to spend?
This is the most important factor as it will determine which new bathroom vanity unit you're going to come away with. Be prepared to pay just that little bit extra if you're looking for a high-quality unit that's going to last you for years.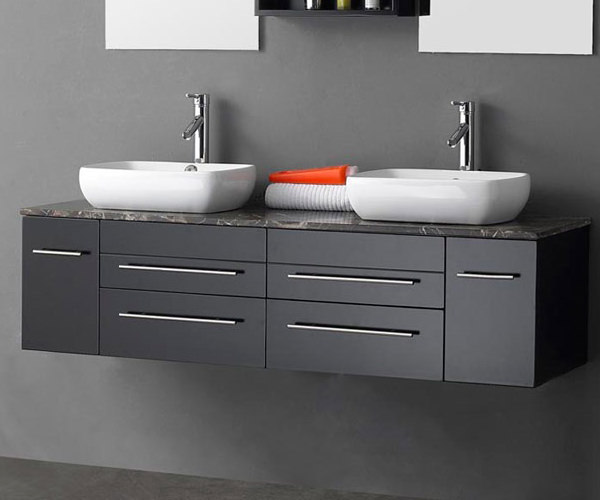 What design you're looking for?
Thinking about the design before you decide to shop for your new unit will save you quite a bit of time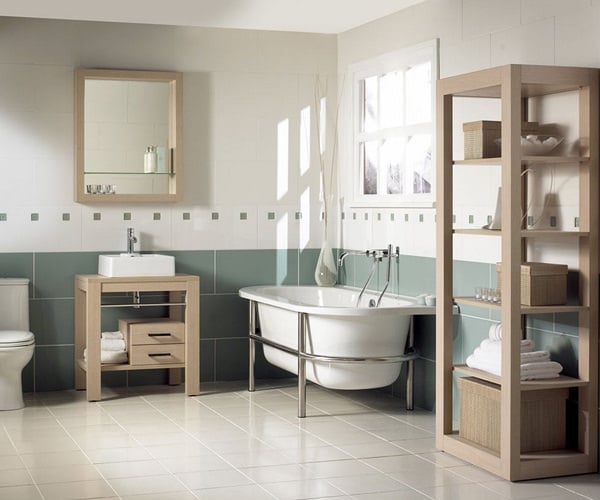 Your bathroom's current decor
Unless you're planning on completely changing all of your bathroom furniture you should think about your current décor, as you will need to make sure your new unit matches the existing decor.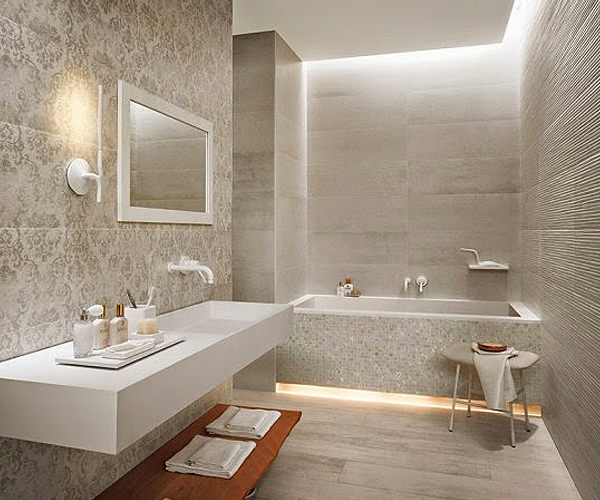 How much space you have for your new bathroom vanity unit?
Measuring up is vital as it would be a real shame to find out the new unit, which has been purchased, is too big or too small.
---
Bathroom Cabinets
Buying Guide
When looking for storage in your bathroom, a buyer is flooded with an envious choice of furniture and storage options. Today we're telling you about all the options so that you can make the best decision for your own bathroom.
Vanitiy Units
For most people, bathroom vanity cabinets are the ideal choice for storage. A vanity is a cupboard that has a mirrored door, so it's dual purpose. You can use the mirror for daily grooming and also use the hidden storage space behind. The downside of going with vanities is that the storage space does tend to be limited. A corner vanity, one that slides into a corner of your bathroom, is a good alternative since you still get the mirror, but you get a little more storage than you would with a simple over the sink vanity.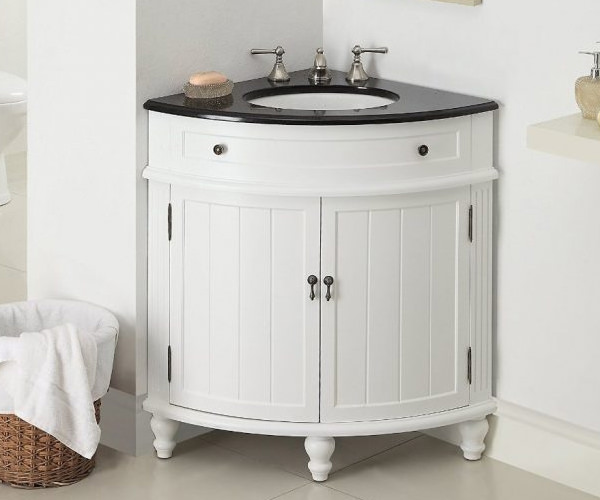 Fixture
Cabinets
There are two main kinds of fixture cabinets, those that go under the sink, and those that go behind the toilet. Under the sink, cabinets tend to be popular choices since you're using what would otherwise be dead space. You can get a fair amount of space in an under the sink storage solution. Behind the toilet cabinets are fairly new to the UK market, and while you do get a little extra storage out of them, it's worth remembering that a lot of the space will end up being filled with the workings of the toilet, so it might not be the best choice for you.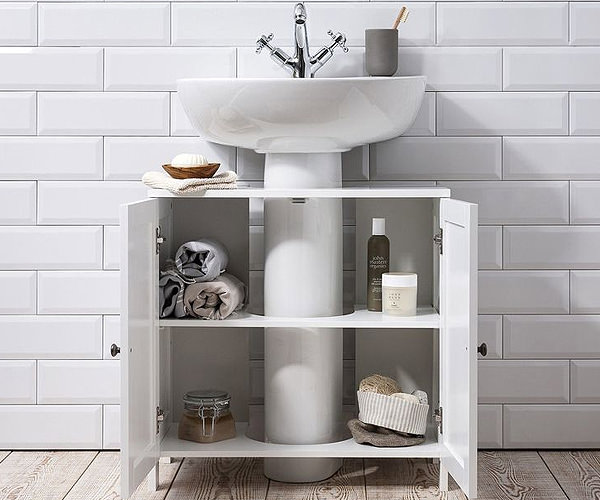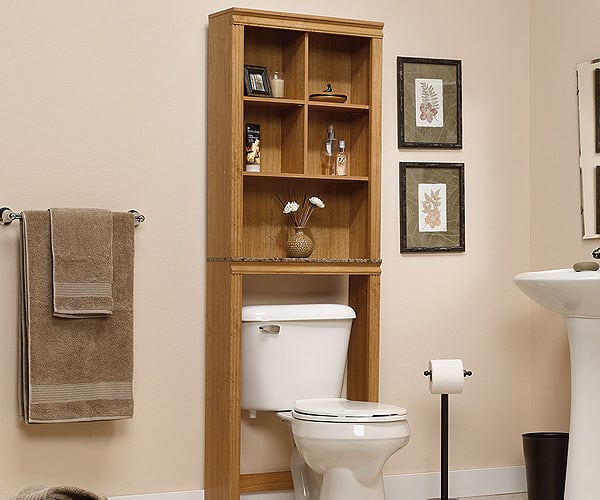 Overhead
Cabinets
Finally, you can fix overhead cabinets to the bathroom wall, in the same way as you do in the kitchen. Again, this makes use of otherwise dead space and gives a lot of storage. Overhead cabinets will only work in Bathrooms with higher ceilings, though since they will cramp smaller bathrooms.
---
Wooden Finish
Bathroom Cabinets?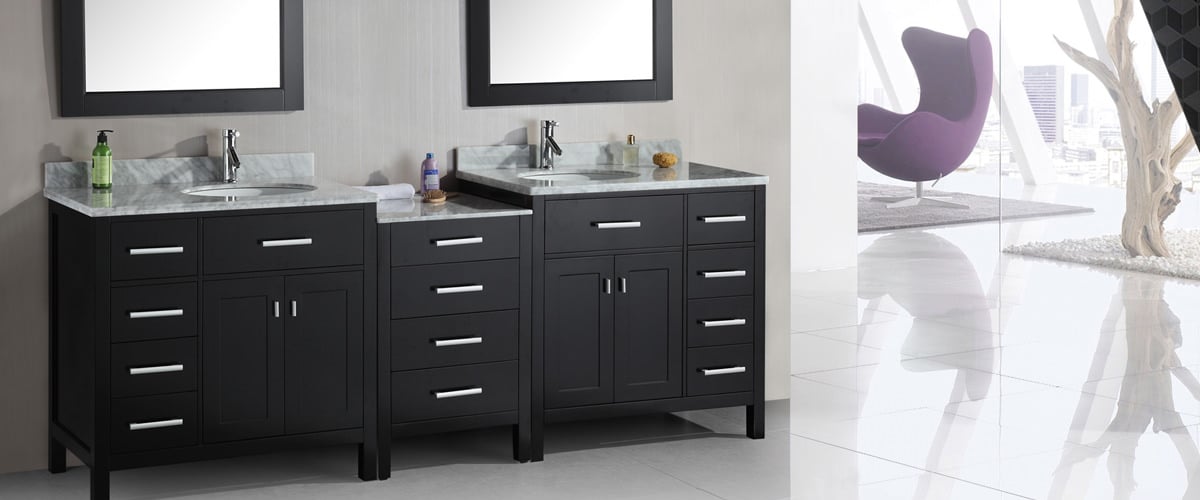 When it comes to cabinets, some visualize high-end bathroom cabinets with a gloss finish, fitted with mirrored doors. But here, we are offering something different. Above, we have showcased bathroom cabinets made from wood. They offer the perfect solution for anyone who wants to add storage space and beauty to a washroom. For a bathroom storage solution that offers flair and precision craftsmanship, these Designer Wooden Cabinets are a nice option. The beautiful contrast between the durable wood and ultra-sleek mirrored glass is what makes these cabinets so desirable. If you're renovating your bathroom area and think you need a dual-purpose unit that acts as both a storage facility and a mirror, then you need to take a look at our range of designer wooden cabinets. The stunning collection adds sophistication and style to any bathroom. Feel free to browse through our series of bathroom cabinets and select the right one for your bathroom.