Buying Guide for an
Electric Shower
When deciding to buy an Electric Shower, a lot of people confuse them with a Power Shower, which is essentially a non-electric shower that shoots out an invigorating powerful jet of water and is ideal for a low-pressure water system. On the other hand, an electric shower heats up the water immediately and through the inbuilt thermostat keeps the temperature constant throughout the shower, giving you a uniform, warm showering experience. This is different from showering under the conventional water heater where the temperature fluctuates, delivering a frustrating "hot-cold" showering experience. Ideal for "water-happy" families, the constant temperature control in the electric shower ensures your shower is unaffected by someone using water elsewhere in your home, e.g., operating a washing machine, toilet flush, etc.
Convenience literally at
your fingertips
Some showers come with push-button control as standard and whenever a person showers, your favourite water flow, and temperature settings are retained. The delayed shutdown function immediately flushes out residual hot water from the tank, protecting the next user from a hot water blast. We recommend choosing a shower with this option, to avoid being frustrated from having to reactivate your settings from the 'off' position. The more expensive models feature a memory function which enables the shower system to remember and store the temperature levels/settings created by different family members. Wireless electric showers are also offered by some manufacturers, where only the wall mounted remote control is visible. This system communicates with the main shower unit located remotely in the ceiling or masked in the cupboard for adjusting the temperature. This shower ensures that your wall tiling is not damaged and remains intact during installation.
A Word of Caution
While electric showers take comfortable hot water showering to a different level, they are susceptible to gradual limescale build-up on the heating element, which can cause the shower to malfunction. If you're someone who prefers a vigorous power shower that delivers a full volume of hot water to your morning shower, an electric model with a weak flow is only going to disappoint you. Because electric showers combine water and electricity, it's imperative that they are installed correctly and safely. We, therefore, insist that the shower installation process should be carried out only by a trained and certified electrician and plumber.
---
What You Need To Know About
Digital Showers
Take your luxury showering experience to an entirely new level and give yourself a pampering, spa-like feeling with Digital Showers, the next generation digital bathing devices. Invigorate and relax the different zones of your body. Now, there's no need to wait for the water to warm up. With just the touch of a button, one can maintain the water flow and temperature with electronic precision, and personalize their showering experience from a range of specially programmed spray options. You just need to set your preferred combination once, and that's it. After that, every time you step into the bathroom, you will get the same experience shower after shower. What's more, each family member can set their preference, and these smart digital showers recognize each setting individually.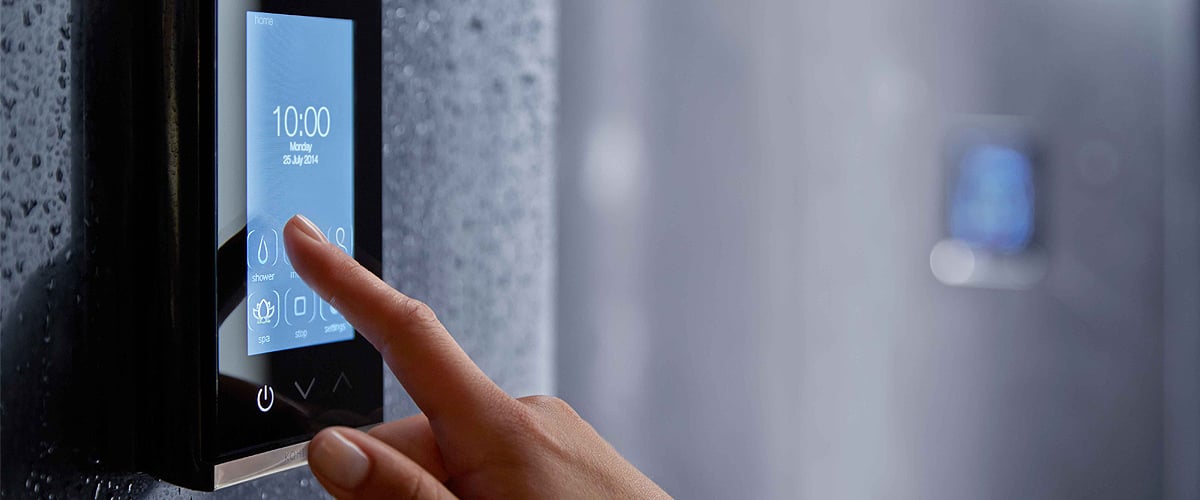 Digital showers feature memory functions which means you can have a personalized showering experience and not worry about changing the setting every time you take a shower. It provides you temperature setting options at the touch of a button giving you precise control through the use of button-controlled features and digital displays. It is the perfect addition to a stylish modern bathroom where the emphasis on aesthetics and functionality.
The technology that drives your
Showering experience
The state-of-the-art technology that drives digital showers is a digitally controlled process unit which mixes the water taken directly from both hot and cold feeds and after achieving the desired temperature pumps the water to the shower outlet at the flow speed pre-selected by the user. Their exciting designs and elegant finishing offer you that something extra, over and above functionality. After you have experienced the ease and comfort of a digital showering experience, it will be difficult for you to settle for anything less.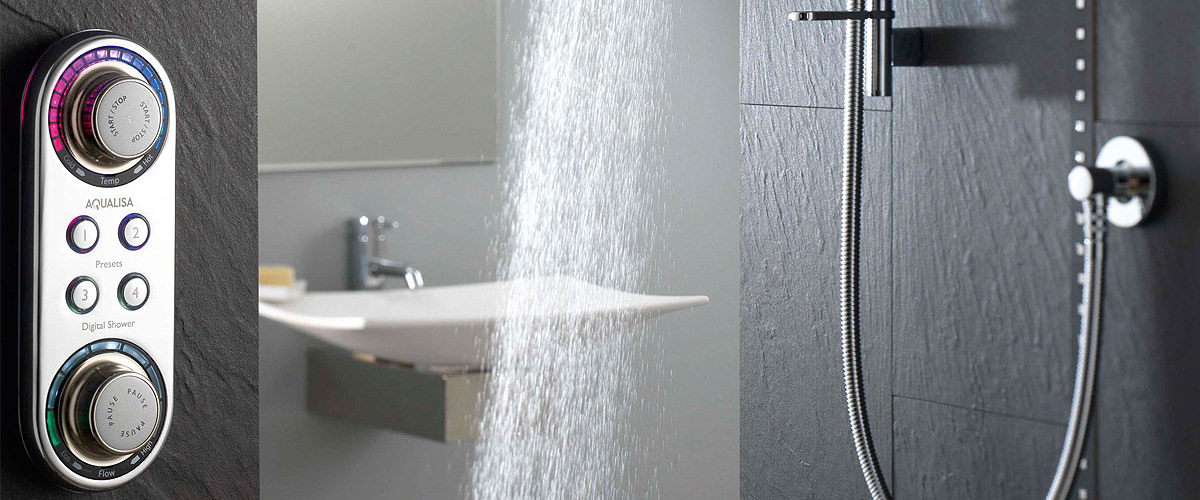 Which types of
Shower do I go in for?
Before finalizing the purchase, a few factors need to be considered. Digital showers come in two types: Exposed and Concealed. In the Exposed type, water is driven to the shower by the pipe in the shower's slider rail, which eliminates the possibility of damage to the bathroom's wall tiles and messing up the decor. Easy to install, a majority of showering enthusiasts prefer Exposed digital showers. As the name suggests, the water pipe of the Concealed shower is concealed in the bathroom wall, with only the showerhead and control unit visible, giving it a compact and uncluttered look. These types of showers are preferred by users where the showering enclosure is relatively small. One should consider all aspects before taking the purchase decision.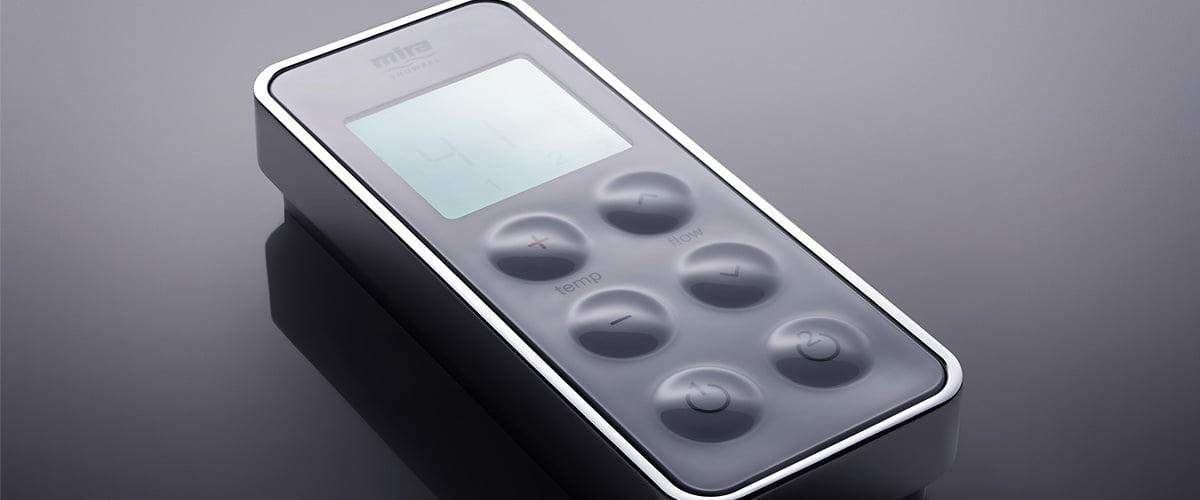 ---
Information on
Power Showers
If your busy lifestyle does not allow you the luxury of indulging in a long shower, but you desire a rejuvenating showering experience, you may consider investing in a Power Shower. By boosting the water flow through a pump, these release a blasting jet of forceful shower spray which relaxes the body and keeps one feeling energetic and fresh all day. These are your early morning wake-up call and maximize your relaxation through massage therapy. Scientific studies have proved that, compared with conventional showers, power showers are more effective in cleaning shampoo, grime, dirt and soap from your body while having a massaging effect. This force is stronger than the one produced by electric or mixer showers. Go in for a shower with an in-built thermostat as they automatically maintain the same temperature throughout showering, even if the water supply is used elsewhere in the house.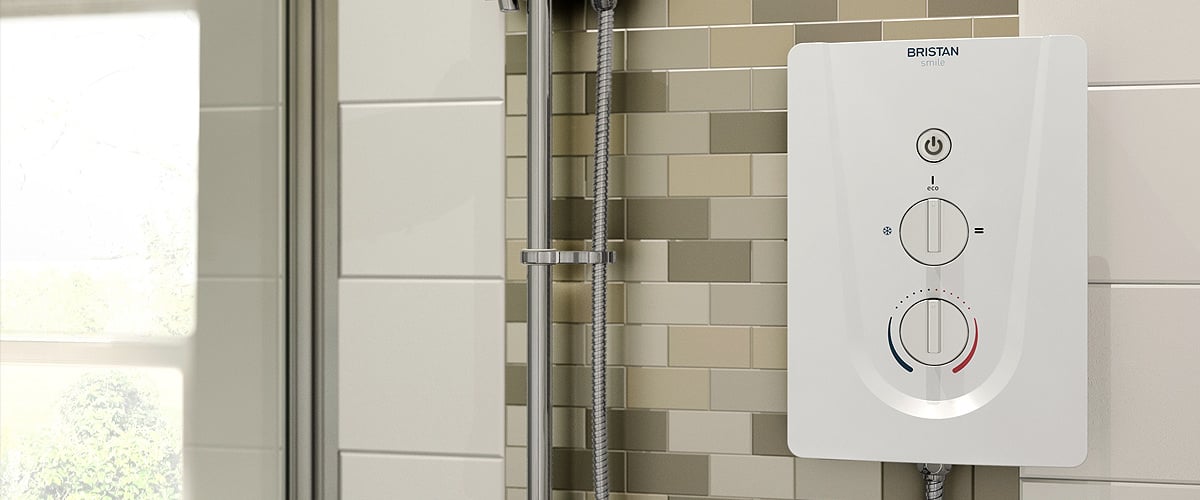 Some Guidelines
A power shower would be a perfect choice, only if the bathroom has a low-pressure tank fed system, with a dedicated hot and cold water supply line, so that one can enjoy showering in all weathers. As these showers push out more water than necessary for that invigorating showering experience, environmentally conscious users and those with large families may think twice before installing them. Also, expect some vibration in the bathroom walls hence one needs to ensure that the surrounding tiles are fitted appropriately.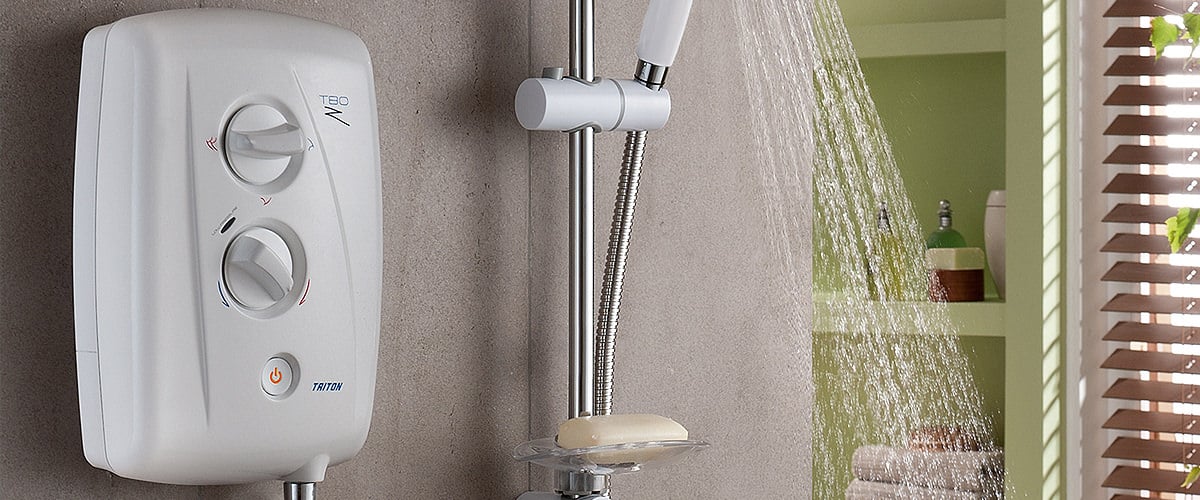 Additional Facilities
& Health Benefits
Some power showers have an in-built mechanism for automatically switching off the water supply in case of any failure in the shower which makes them safe to use. Some brands come with a means for adjusting the pressure shower head according to the user's height. Also, they are not without their health benefits. Different spray patterns and heavy water pressure can be directed towards massaging different body muscles naturally. The luxurious experience is enhanced by the stunning looks of the power showers which are now becoming even more ubiquitous in contemporary bathrooms. You don't have to give up on good looks for the sake of quality; now you can have the best of both worlds in a single product.