Give your Bathroom a stylish look and gift yourself a royal bathing experience. Make your refreshing bathing moments even more luxurious. Enjoy every moment that you spend in your shower by updating your bathroom with this bathing luxury masterpiece: The state-of-the-art Shower Enclosure from LAKES Bathrooms, the leading manufacturer of Shower Enclosures, Doors and Bath Screens in the UK who have set the standards in showering excellence. Does your showering area give you a cramped and uncomfortable feeling? LAKES shower enclosures give a spacious feeling inside and impart a style statement to your Bathroom. Designed with unique elegant lines and defined contours, their stylish shower cubicles blend in beautifully with the bathrooms complementing impeccable taste and making it as the first choice for quality shower lovers.
Unique "self-cleaning" technology
All LAKES enclosures come equipped with the revolutionary coating of AllClear® applied to both sides of the glass, which makes them self-cleaning and saves your money on expensive and harsh chemical cleaning products. The Quick Wipe feature minimises your energy and time spent in cleaning the glass. So how does this work? Well, this coating harnesses the power of Nano technology to effectively bond with glass of the enclosure.
As against standard glass, which requires constant scrubbing to keep it clean, the invisible protective barrier ensures that the water does not form into droplets and cling on to the glass but keeps on continuously falling off, washing away dirt, soap scum and lime scale and leaving the glass to dry quicker.
The AllClear® stay clean coating comes as a standard in all the shower enclosures - you do not pay extra for this feature. It is endowed with 20% more sparkle and resists impacts and abrasions. Get yourself a high quality shower enclosure that cleans itself every time you shower.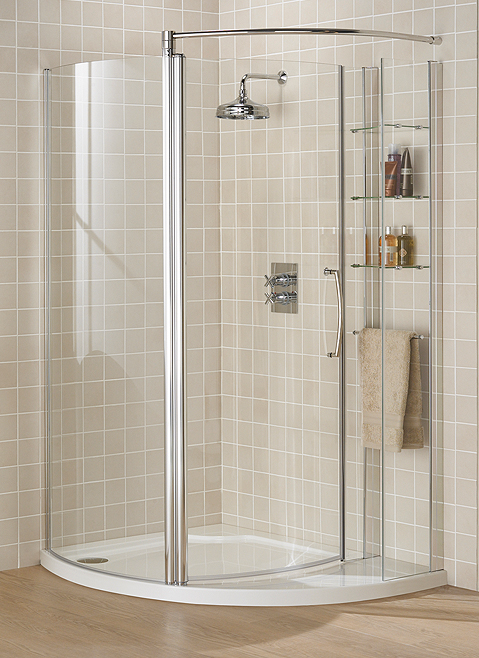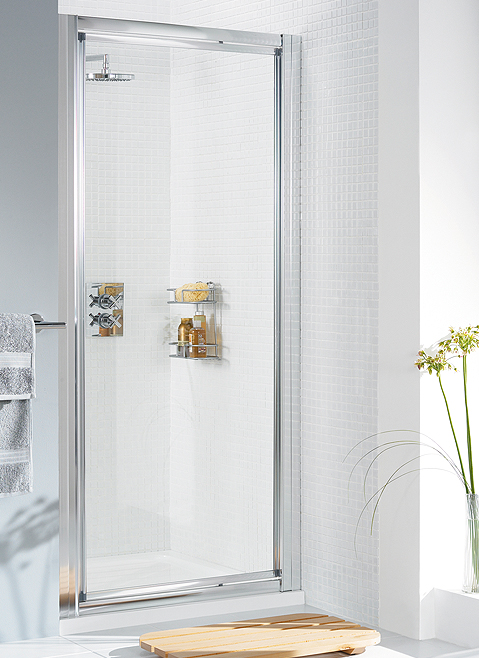 Water inside, clean outside
Are you worried about the post-showering clean up in your bathroom? A fully water tight bathing experience is yours for the asking. Once you close the doors and start enjoying your shower, the water remains inside the enclosure, keeping the outside area dry and puddle free. The glass panels of LAKES shower enclosures come coated with 8mm AllClear® glass. These panels are convenient for twinning with the shower tray. Detailed attention is paid to all aspects for Design and Finish for making your Bathroom superior by design.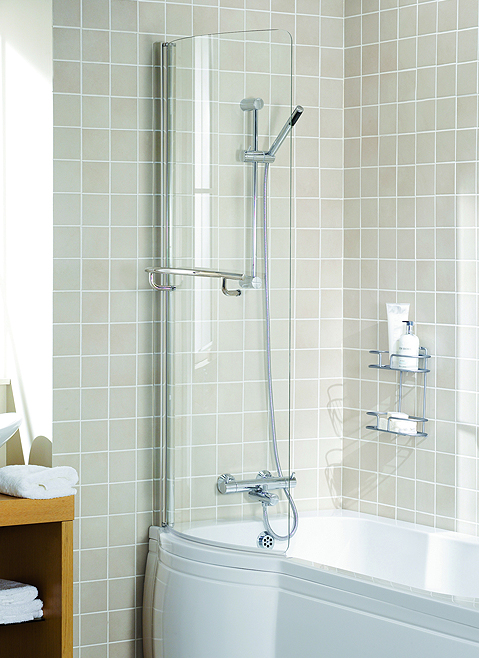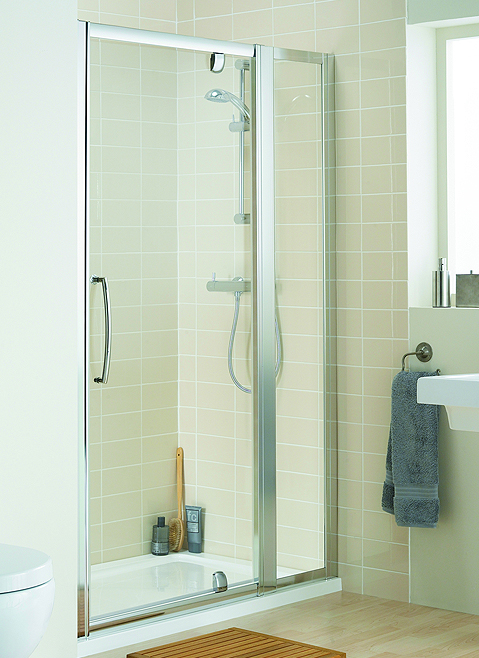 About LAKES Bathrooms
For over two decades, Lakes Bathrooms is the leading manufacturer of Bathroom Furniture, Shower Trays, Bath Screens, Bathroom Accessories and Shower Enclosures in the UK, using only the highest quality materials. Formed in 1986, the company is family-owned and independently run to the highest standards of sales and service. Known for its stylish design and impeccable finishing, Lakes Bathrooms is trusted by quality conscious buyers and recommended by professional stockists and installers in the UK.