If you love to cook or entertain, your kitchen is probably the most important room in the house. A professional-grade kitchen with top-notch tools and appliances is a must. Every detail matters for utilization of space, flow, and efficiency, even down to the kitchen sink. Many people wouldn't give a second thought to selecting a kitchen sink, but you know that the right one can make all the difference.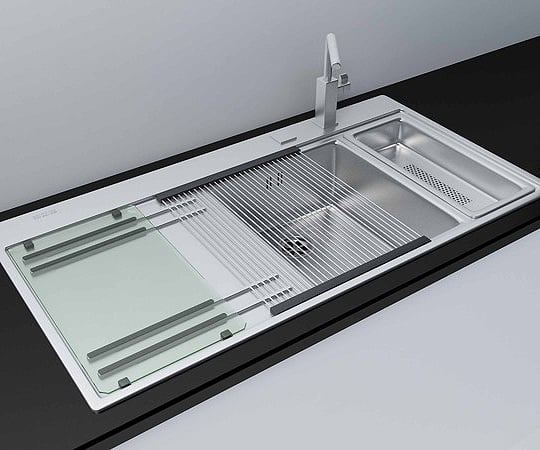 Enter Franke, a Swiss company known for its high value and superior quality kitchen fixtures. Franke is a popular choice in both professional and home kitchens around the world, and for a good reason. Franke guarantees their sinks against manufacturing defects for fifty years! Franke offers sinks fashioned from stainless steel, ceramic, and fragranite in both overmount and undermount styles. An undermount, or inset, the kitchen sink is great if you prefer a more low profile, recessed look. Undermount sinks are also functional in small kitchens, as they don't take up valuable counter space used for prepping food. In addition to your material choices, there are dozens of shapes, sizes, and styles to choose from. For a modern, professional feel, stainless steel is an excellent choice. The Franke Rotondo Stainless Steel Kitchen Sink is a single basin, round unit. It is small enough for a kitchen with limited counter space, but deep enough to meet your needs. It is also ideal for corner placement. This model comes with the tap pictured, but you can customize your look with additional taps for the kitchen.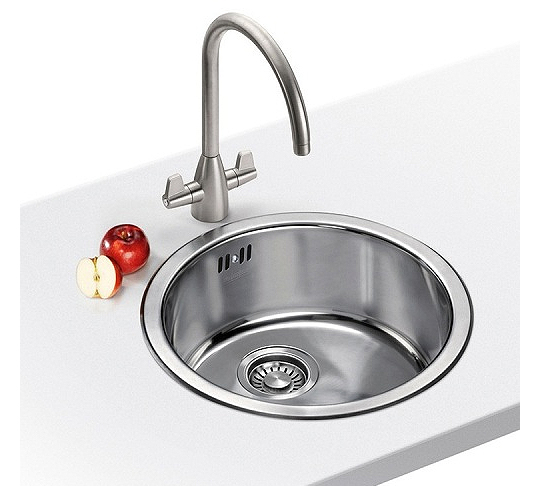 If your kitchen style is more traditional, you might like the look of ceramic and prefer a square or rectangular shaped sink. The Franke Mythos 1 Bowl Ceramic Kitchen Sink is available in black or white. The sink basin can be on the left or right side. This model features a draining surface that allows excess water to flow back into the sink basin, which is an ideal location to allow clean dishes to dry after being washed. The huge basin on this model is very useful when washing dishes by hand.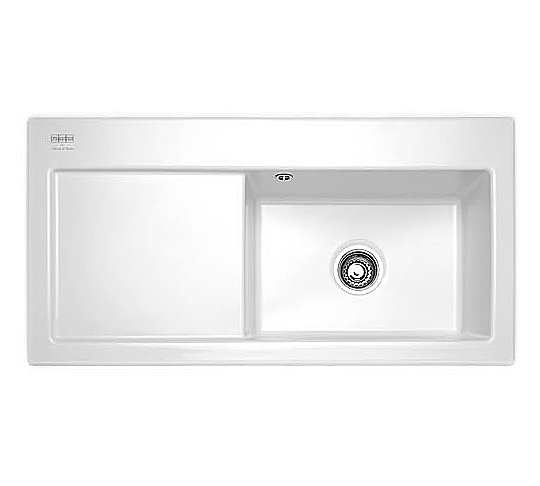 The Franke Calypso Pro Pack COG 651 Fragranite Kitchen Sink has one and a half basins for when a little extra sink space is needed. This model also comes with a draining surface to reduce the amount of standing water around the sink and on the counters. It comes with the chrome tap pictured, but there are twelve Franke taps to choose between when ordering this model. Numerous sink accessories can be added to this model, and this sink is available in polar white, graphite, coffee, and oatmeal colors. Franke's Calypso line of products carries the same fifty-year guarantee against all manufacturer defects.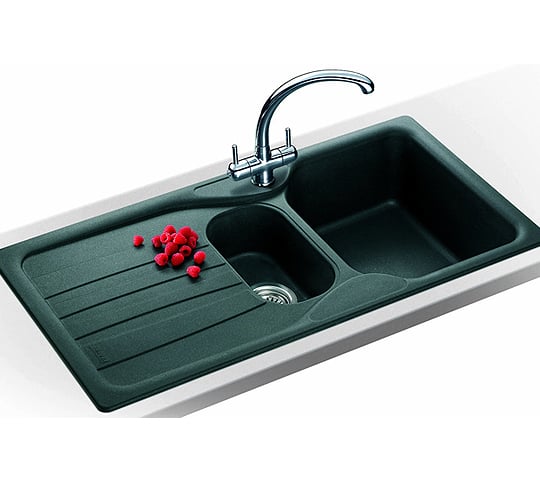 Essentially, if there's a specific feature or design element you're looking for in a kitchen sink, Franke has the product for you. Whether it's functionality, aesthetics, or both, these superior sinks will complement your style and give you one more reason to truly love your kitchen.