If you're looking for a cutting-edge bathroom design, then you have some great options. There are hundreds of beautiful and functional concepts around at the moment, so if you want something a little more futuristic, then check out some of these ideas below.
Tilting
Tubs
Many of the newest innovations in bathroom design are intended to save water, both for economic and environmental reasons. One of the coolest ideas around at the moment is that of the tilting bath tub. This allows you to use less water in your tub whilst still getting the kind of bath that you want. By tipping the tub forward you get a lower body bath, whilst tipping it back will give you the feeling of sinking back into a full tub but will still use less water. This is a fantastic idea to get a relaxing bath without having to waste tons of water.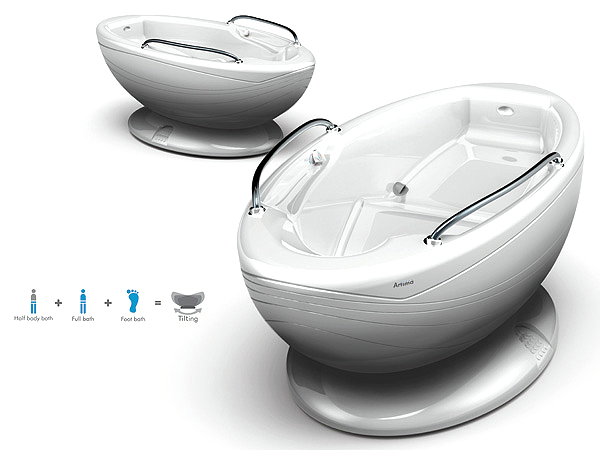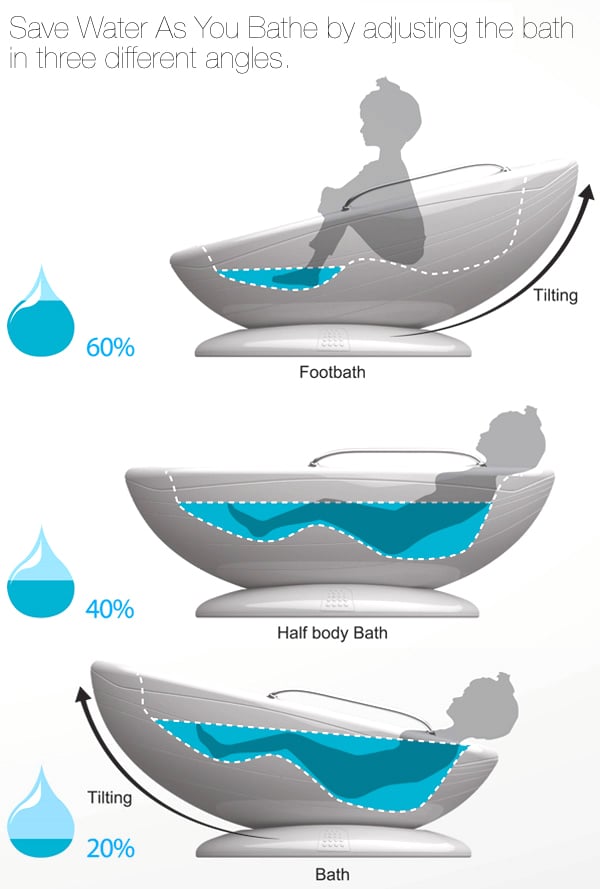 Connected
Sinks and Toilets
Another fantastic water saving concept that's on the market is the connected sink and toilet. This connects the water supply between the sink and toilet and means that the waste water from the sink goes into the toilet tank, rather than being directed straight out of the house, allowing it to be used later to flush the toilet in combination with clean water. If you're looking to save some cash on your water bills, then the sink toilet combo is a pretty brilliant concept.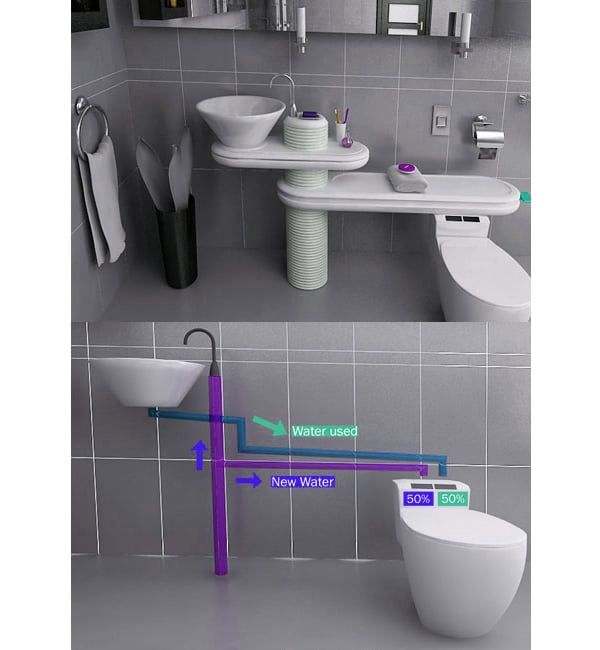 Non Traditional
Tubs
You have to admit that the standard bath tub isn't too entertaining, and it's not much of a feature in your bathroom. Fortunately, there are some pretty unique bath tub concepts around. What about a hanging sphere tub? This will let you relax in your own personal bath bubble that hangs from the ceiling, and would certainly be a stylish addition to your bathroom.Or maybe an elevated tub? This design concept hangs the tub on the ceiling of your bathroom. When you're ready for a bath, you simply lower the tub which then forms a seal on the floor, and it can then be filled with water. This of course saves you some valuable bathroom space, as well as letting you make a feature out of your tub.
Tap
Choices
Given that taps are such a small part of your bathroom, there are some impressive options being touted by designers at the moment. Some of these are high tech, incorporating technology that makes water the perfect temperature every time, something that is not only convenient but will also help save water, since you won't need to run the tap to get your desired temperature.Other designs are more aesthetically pleasing, such as waterfall taps, that allow water to flow over a small shelf or stone. Other concepts incorporate interesting surfaces for water to flow onto, including mazes or natural stone surfaces that let water flow through cracks before eventually disappearing down the drain. These design elements allow you to add flair and style to a boring bathroom sink.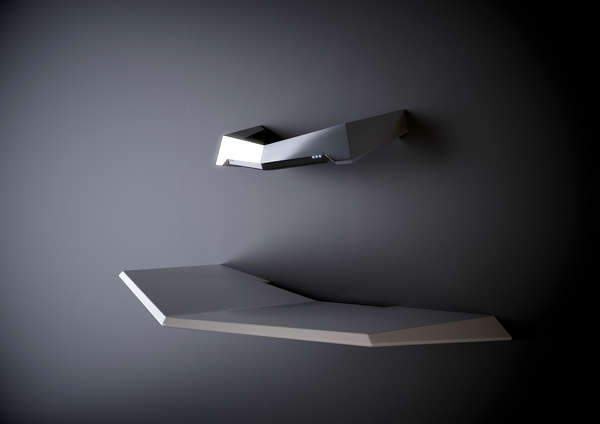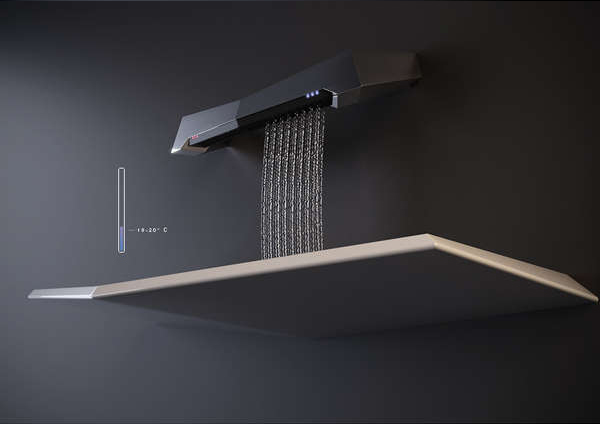 Showering
Plans
Showers are becoming more and more high tech all the time, with the addition of steaming, music, lighting patterns and even aromatherapy into shower bubbles to make the most out of your relaxing shower experience. There's no shortage of shower concepts already available on the market, but one trend we're starting to see in new designs is the sit down shower.Originally designed for elderly or physically impaired customers, sit down showers are starting to be used for all customers, allowing a relaxing evening experience after a long day at work. Think of your shower as just another room to lay back and relax in, whilst getting clean at the same time.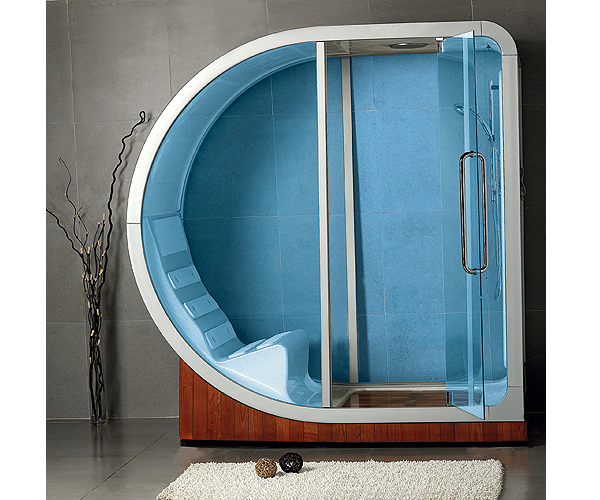 Decoration
Of course, bathrooms aren't just about fixtures and fittings, and many futuristic design concepts include décor as part of their plan. We're seeing more and more natural styles of bathroom decoration these days, with wood often being included. Some top end designers have created bathrooms completely out of wood, giving a forest like feel to your room, which is both relaxing and comforting.The steam and moisture that bathrooms create are perfect for tropical plants, and designers are incorporating these into their plans. A combined shower and planting area lets you grow your tropical plants in your shower, taking advantage of waste water and humidity to make plants thrive, and results in a jungle shower experience for you.We truly have some great bathroom innovations to look forward to, and designers are constantly pushing the limits of how we can expect bathrooms to look and function. For those looking for a futuristic design in their bathroom now is a great time to be looking.