Decorate your home beautifully!
Now, you can do-it-yourself!
Organising and decorating your dream home is always a fondest aspiration realised, especially, if it is done by yourself. Sketching up the plans and contouring designs for your home, with specific and precise measurements, hiring a professional can be exorbitantly expensive. This affair can be averted, by getting pre-sketched or drawn designs, or as we may call it professionally "pre-drawn" designs.
They can be bought at websites or even certain magazines are available online from where you can buy sketches of designs of your choice and style you aspire to have.
We know what the feeling is when you see your own home organised and decorated by you. It's a pride to gloat about, forever. You can envisage the type and style of decoration you want and bring it true to life. Be the designer, and then decorator of your own house.
Sometimes it might be a bit daunting, yet a little tenacious, rational and practical approach can lead you to a stage wherein you can do it your own home.
Firstly, try and know your choice and taste. The decoration will reflect your personality and style preferences. Therefore, a little pre-analysis of your style and priorities will always help in gathering components and resources and pursuing the task. A brief guide of material on decorating is always handy, which will invoke your ideas and realise your preference of style, whether modern or classic.
Taking onus of decorating your home almost like a project manager rests in your inclination and aptitude to achieving it. You may have to search through a lot material through magazines and websites for designs and decors, in order to incorporate the trendiest mood and theme into your decor. If you have your own concepts or ideas, then the material taken from these sources can always substantiate them. Before that determine the size and the number of rooms, and also your intention, if decorating them again, or just a little sprucing up is on your mind.
Further, you will have to decide that changing the colour and pattern of the curtains and paint of your home will bring in the difference, or it needs more. Shopping for the home is always a good idea, particularly, for the materials that you may have shortlisted from magazines and websites. Advisably, look for bargains in the market where you can end up saving some money, after purchase. You can also explore your abilities of co-ordinating colours and styles.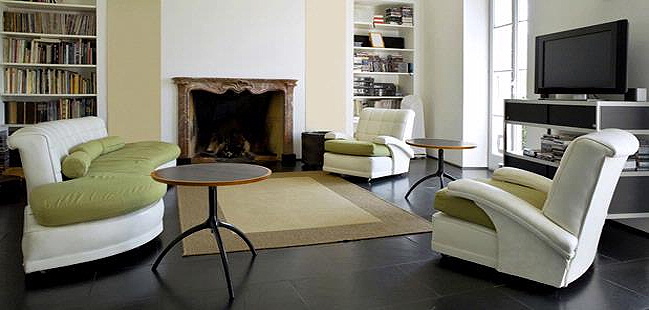 You can also further ponder over adding stylish furniture to the decor that will reflect your class and taste and bolster the look of the decor significantly. For various elements, your prowess of ordering online, installing and further decorating can play a major role. You can also consider swatches of fabric and paints for matching with your home decor, which will exude vigour and zest, after completion. Elegant and gorgeous decorative wall or side table or pieces can also be part of the entire decor, which can embellish the aesthetic consummately; in order to supplement them, perfect lighting fixtures or wall fixtures can adorn the overall setting beautifully.
You may consider attractive vanities or cabinets that are custom made or designed to befit the environment.
Extrapolate all related information and material from various guides pertaining to redecorating or designing, and get them all together, which will enable you to accomplish the task with utmost proficiency. Converging and binding things together viz. paint samples, cuttings of fabrics, wall papers and carpets, material and pictures from magazines and other sources for inspiration, floor plans, will help you in gathering all the required items or merchandise.
Apart from all that, here are certain key points or tips to remember whilst exploring your idea of decorating your home on your own.Always remember the requirements like preparing a budget, access magazines and catalogues, usage of internet for material, pictures for inspirations, price, quality and style comparisons, a detailed list of essentials, proper sketching of the desired designs and styles, shopping for pictures at the right places, and availing discounts and sale prices.
Bearing all of those in mind will definitely help you in decorating your home, and give it an exemplary and enviable look, and also the satisfaction of having done yourself.