While many people gravitate toward ultra sleek and modern designs these days, thankfully there are still companies like Imperial that preserve the fine detail and exquisite features of the Victorian period. Contemporary designs can be eye catching or minimalistic, and they certainly have their place, but there is nothing quite like the elegance of the past. You don't have to search high and low for dirty and worn antiques, either.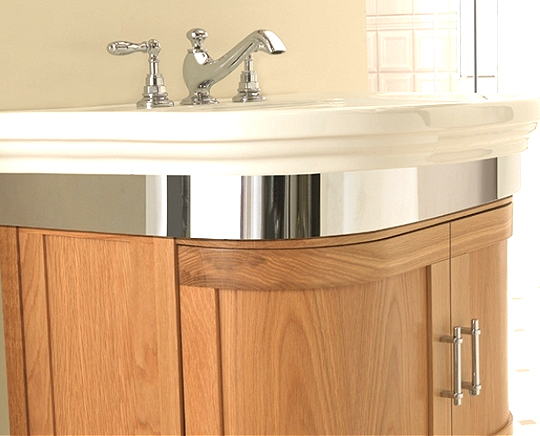 With the Imperial Oxford product line, you can purchase new, top of the line bathroom essentials that are as practical and well designed as they are beautiful. Products as special as these are rarely as affordable as the Imperial Oxford line of bathroom fixtures. As if that was not enough, these products from Imperial come standard with a lifetime guarantee. The Imperial Oxford Inset Basin is a great nod to the Victorian era. Rarely do you find sinks with this much character anymore. The sink basin has a lovely shape with shell like details cut from the sides. These designs can serve as soap holders or can simply stand alone. The same beautiful details are cut from the base of the sink, although they aren't pictured here. This sink can be ordered with one, two, or three tap holes, which means you can select any tap style you choose. The sink basin is available in white or cream haze. For extra luxurious detail, order the decorated stand in pink or blue floral (pictured below).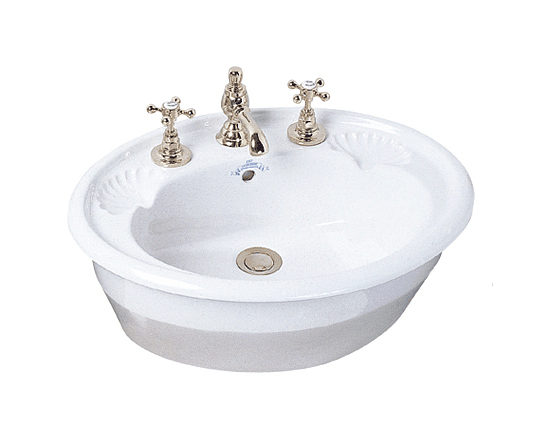 Pair the Imperial Oxford Close Coupled Pan and Cistern with the sink above for a coordinating look. They're both embellished with the same scalloped detailing at the top and base. This toilet is also available in white and cream haze or with the floral detailing in pink or blue. You can even choose to customize the floral detailing by having it placed on the pan, the cistern, or both. The metal fittings come in chrome or antiqued gold and the hinges come in standard or soft close. The seat and lid are available in natural oak, ash, wenge, white, pine, walnut, and mahogany.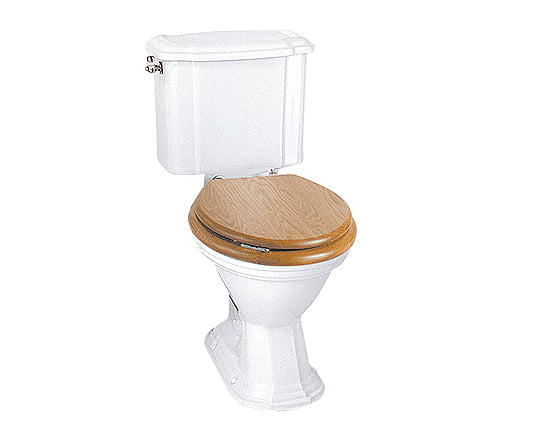 If you want to go the extra mile in your Victorian bathroom, add Imperial Oxford 1 Tap Hole White Bidet. If the unique basin shape and delicate design around the base is not enough, choose the exquisite detail of the pink or blue floral design. In addition to pure white, this product is also available in cream haze. You can select the same style of tap for both sink and bidet to further tie these pieces into your bathroom.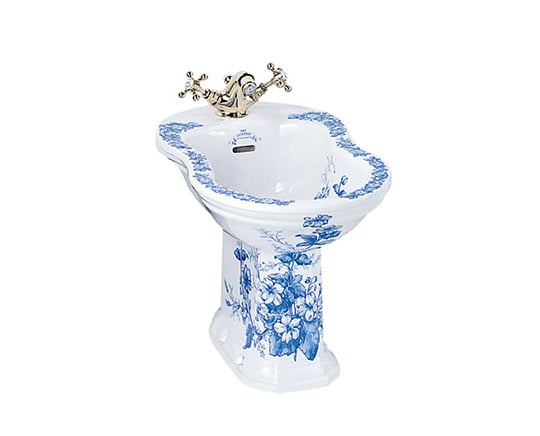 Any of these or other Imperial Oxford products would become an instant statement piece of your home. No one can miss these unique and gorgeous products that will stand out and withstand the test of time. Why have an ordinary bathroom when you can have an extraordinary one with these priceless Imperial Oxford designs? Imperial Also Manufactures some of the most innovative bath tubs and their taps, have a look at them here. And let us know would you prefer a more modern style or are you in love with this Victorian era throw back?