Do you want a bathroom design that's fresh, cool, and modern? If so, you'll have to try the CrossWater Magnum Taps. Designed in England, these taps capture the best of English design while still maintaining a cozy and traditional feel. They are the perfect addition to your bathroom, whether you are renovating the entire space or just want to add a few upgrades. We think you'll especially appreciate the signature designs.
Once you get to know the brand, you'll be able to spot a CrossWater tap anywhere due to their incredibly unique design. We've included our absolute favorite CrossWater tap products below.
CrossWater Magnum Taps are affordable and easy to install. Plus, they come in a wide range of styles so that you can choose the one that works best with your décor. From wall-mounted taps to ones that can easily install on your sink, we know you'll appreciate the variety in Crosswater Magnum Taps.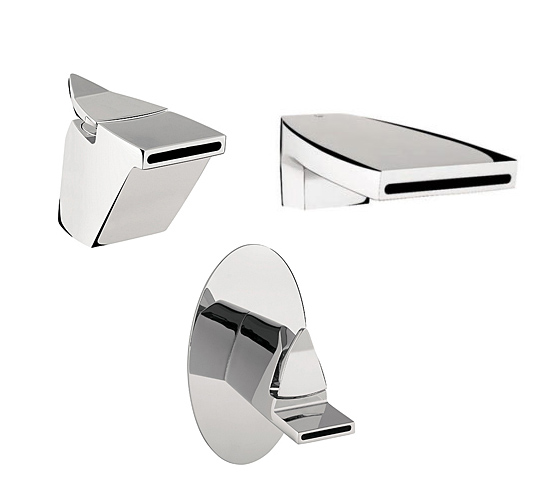 This is one of our favorite designs. The CrossWater Monobloc Basin Mixer Tap shown above has an incredibly sleek and unique design as evidenced by the photo. Guests that visit your house will be instantly intrigued by its unique shape and sculptural appearance. All you need to do is lift it in the back to have the water flow. The long and narrow tap allows water to pour out like a small waterfall, making washing your hands a snap. Allow yourself to be transported to a different time and place using this gorgeous product!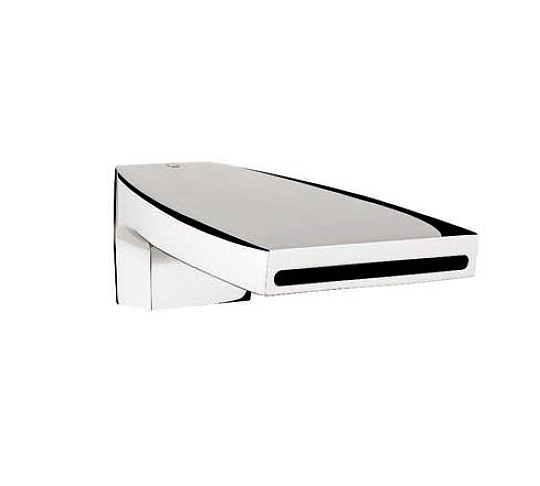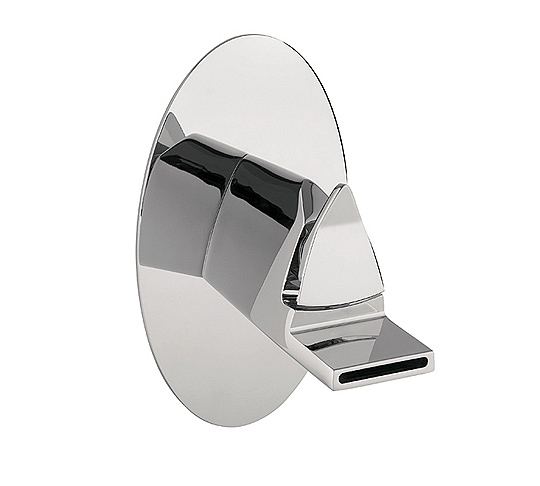 Don't worry; we have even more favorites. For those who love high-end modern design, you'll instantly fall in love with the Magnum wall mounted waterspout. Because it's wall mounted, you save tons of space in your bathroom, which makes it perfect for lofts or other apartments or condos that might not have a large square footage. This product has a similar long and narrow design to the first one, but it's much more edgy and is perfect for someone who likes a quirky and unique design.
Another one of our favorite CrossWater products is the Magnum Hole Basin Set above. Because the shape is more oval-like, it softens the design and makes it more accessible to include in traditional décor. Like the previous tap, it can also mount on the wall, giving you more space for your sink and accessories.
Because many of the CrossWater products come in chrome, they are best paired with other modern accessories like chrome towel bars, shower bars, and even curtain hooks. However, the chrome also acts as somewhat of a neutral color, so you can feel free to paint your walls a bright shade and bring in colors in other ways like curtains, vases, and artwork.
In conclusion, the CrossWater taps are affordable, and for an upfront investment, you can get a product that lasts. Go ahead; make the decision now to overhaul your bathroom and freshen it up with some new chrome fixtures like the ones above. You'll be glad you did!