New bathrooms are a major investment for any business, but with a little planning you can recoup the cost from reduced water and energy consumption.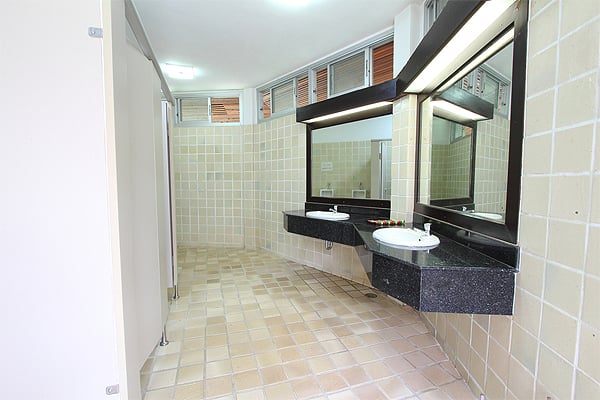 Do's
Do think long-term. The prices your business pays for water, heating and electricity increase every year, so consider your bathroom remodelling as an opportunity to invest in water and energy-saving measures
Consult your staff – They are going to be using it and may have great ideas that you would otherwise not come up with.
Fit LED lights in the ceiling and over sinks – LED bulbs will last for 20 years each and are typically 5w each rather than the 20w of a CFL bulb. You can replace a 200w fluorescent tube with a 50w LED strip or multiple-light fitting designed for LED bulbs.
Insulate – Office bathrooms need to be warmer than the general office, so make sure that your heat stays in the building. Insulate the ceiling, consider dry lining for external walls.
Fit an odour-neutralising system – These use activated charcoal filters to absorb the unpleasant smells associated with bathrooms. They reduce the need for powerful extractor fans that suck out all your warm air as well as smell. They remove the need for opening windows that get left open and let all the cold air in.
Fit full height dividers between stalls – Privacy is important for everyone when they are performing intimate functions. Plasterboard partitions will not break the bank.
Fit full height doors – There is no point in having privacy between stalls with only ¾ height doors.
Fit extractor fans in each stall – The idea is to keep your bathroom smelling sweet, so individual extractors are the only way to do that. Put them on timers and sensors so they come on when the stall is in use and cut off ten minutes after the user leaves.
Fit dual-flush toilets – Just think of the water savings.
Fit water-saving taps – They use less than half the water that a conventional tap uses
Fit sensor taps – Minimise the spread of bacteria that happens when staff members touch taps with dirty hands.
Fit modern air-blade type hand dryers – You can buy unheated models; they cost more but will save you money for years. These ultra-fast hand dryers are faster and do a better job of drying your hands as well.
Fit a non-slip floor – You do not want your employees off work with fall injuries that a little planning could prevent.
Include a shower – If your employees are riding a bike to work they will often appreciate shower facilities, especially on a hot summer's day. The atmosphere in the office will also benefit from a less sweaty aroma!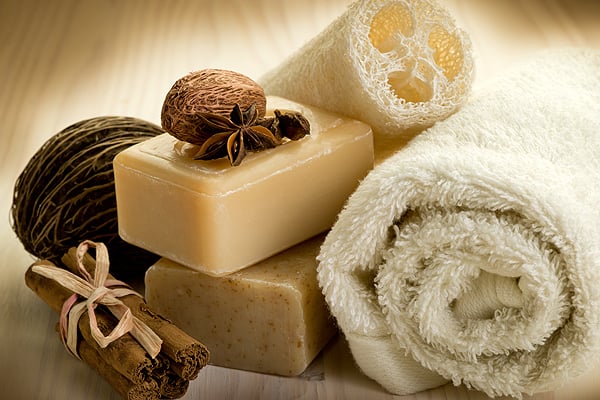 Don'ts
Don't do half a job. The disruption is still going to affect your staff and they will not even be happy with the result.
Don't go Cheap – Low cost solutions are temporary solutions and are basically a waste of money.
Don't be boring – Your employees will appreciate you making a bit of effort
Hidden Benefits
Your employees will see your bathroom renovations as an investment in them. They will be happier to use well-designed bathrooms that offer them privacy in their most private moments. Happier employees are more productive employees who will not be looking for another job, so you avoid the hassle and expense of taking on new staff.