Your seemingly innocuous bathroom is actually a thriving contaminated jungle of disease spreading microbes and bacteria that are not visible to the naked eye, but are significantly lethal. If you think that your toilet contains more bacteria and contamination that your bathroom sink, think again. Bacteria aren't always present where you most expect them to be. The department of bacteria testing at BioCote, the world's leading developer of patented antimicrobial and antibacterial powder coatings, has come out with a study which proves that the reverse is true.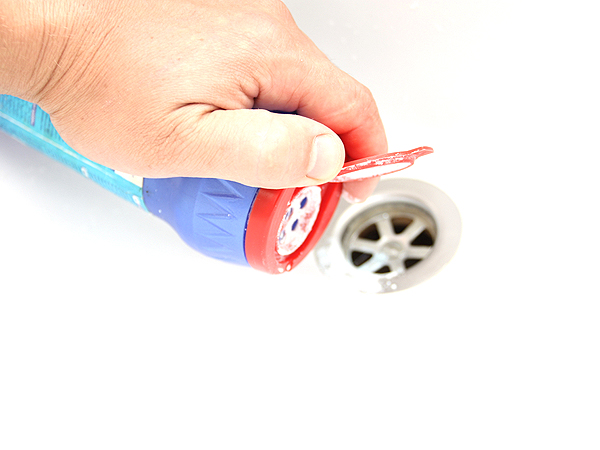 The study revelations are
surprising
Taking different samples from all surfaces and objects of a toilet meant for the disabled public, BioCote conducted rigorous tests for varying levels of mold and bacteria and came up with surprising results. Contrary to what was usually expected, topping the list of contaminated surfaces was the bathroom sink, which exhibited an astonishing 1,000 CFU's (colony forming units) of bacteria! This shocking revelation coming across as a surprise and is a clear indicator that hygiene levels in your toilet are clearly way below than what is acceptable.
The
'toilet seat'

comes next

The biggest eye opener in the study results was that the toilet seat, which was expected to be the 'usual suspect' in topping the contamination level, actually came in second, along with the tap and the hand rail. This is because usually germs are spread via touch and objects touched by the user before washing hands can be equally as contaminated as the object used for performing the task, i.e. the toilet. Where automatic sensor based taps are used, the contamination level on these taps is negligible, as the user does not have to touch the tap to turn on the water flow.
The
"underneath"

of the toilet

While visible areas are of your bathroom are cleaned on a regular basis, It is the unseen areas of your bathroom that pose the greatest threat of bacterial contamination. Since cleaners usually clean the areas which are visible, it is but natural that unseen areas like the underneath of the toilet seat remain unclean and become the ideal breeding ground for germs, bacteria and mold. Unrestricted rapid growth in these unhealthy elements leads to a continuous increase in the size of the colony forming units and they keep on multiplying, thereby increasing the chances of infection and illness.
How is flushing related to the spread of
bacteria to your sink?
Your bathroom is actually a playground for all kinds of bad bacteria like E. Coli and Staphylococcus. On an average, there are around 3 to 5 million bacterial cells in your toilet area. When you release the toilet after use, these germs are "flushed out" into the bathroom environment, with the maximum germ deposit happening on the sink. It is imperative that you should close the lid of the toilet seat before flushing, so that the chances of the bacteria being deposited on other elements inside the bathroom is minimized.