Do you ever experience those bone chilling winter days when all you want to do is curl up in blankets with a hot beverage? Or maybe your desired remedy is to relax your shivering muscles in a hot bath or shower? As soothing and perfect as a hot, steamy bath is, the inevitable chill will strike again the moment your feet hit the cold tile and you attempt to dry off with a cool towel.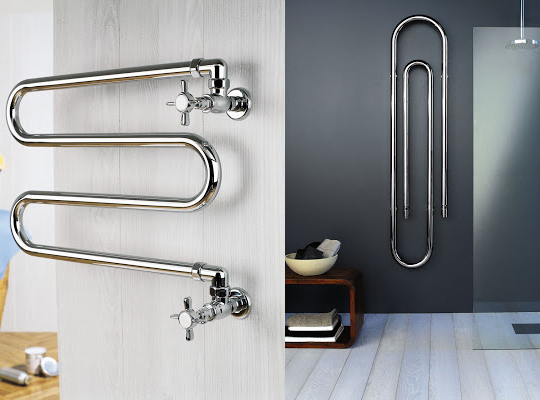 When winter comes back around in your area, imagine that same scenario in a cozy, warm bathroom with a hot towel for you to dry off with. Sounds blissful, doesn't it? The solution is actually a quite simple addition to your bathroom. Tivolis towel rails and bathroom radiators take up little space, but can make a huge impact on your comfort level and bathing experience. More than just a luxury item, Tivolis towel rails and bathroom radiators are perfect for displaying your bath towels (and saving cupboard space) in a convenient, easy to reach location on your bathroom wall. Their sleek, unobtrusive design allows them to blend in to nearly any preexisting décor.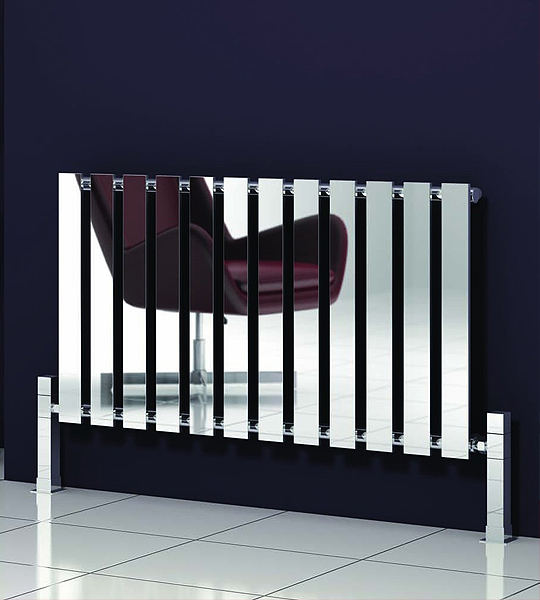 When considering Tivolis towel rails and bathroom radiators, there are several options. First, there are numerous sizes to choose between so you can have a totally custom fit for the size of your bathroom. Choose and measure the wall the towel rail will be installed on. There are shorter models, like the one pictured below, and there are longer models. The 300 x 600 Straight Towel Rail is a short model that has an attractive chrome finish and straight, versus curved, bars. The other option to the straight bars is the curved bars, as seen on the 600 x 800 Curved Bathroom Radiator. This is another short model with different measurements. Curved bars will allow your towels to protrude a little further from the wall, but will also allow more space for thick, cushy towels. The 500 x 1600 Straight Towel Radiator is just one option if you'd prefer a longer model of towel rail. It can, of course, hold more towels than a shorter model. Another benefit to heated towel rails is their ability to dry your wet towels much faster than air drying alone. If you've ever had towels pick up a musty smell in a humid environment, you'll be thankful for a towel rail that dries and keeps that smell away.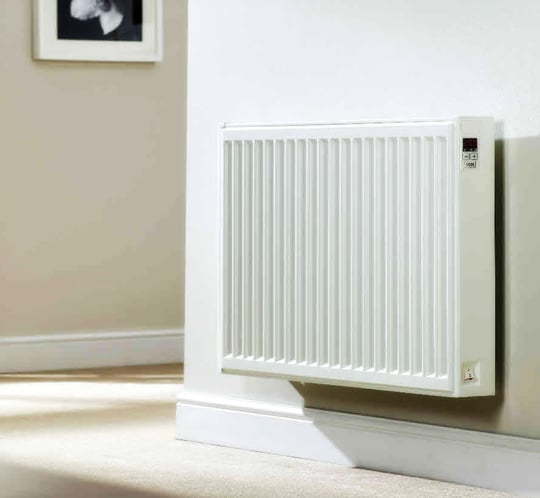 Installing a Tivolis towel rail and bathroom radiator might just make your bathroom your favorite room in the house next winter. You can also think beyond the bathroom. Another room that might just benefit from a towel rail and radiator is the kitchen. Did we also mention that Tivolis has a five year guarantee on its heated towel rails? Did you also know that Tivolis towel rails and bathroom radiators are easily installed to your preexisting Central Heating System? Essentially, there are so many reasons to make this little upgrade with a huge payoff before winter comes knocking again. Do you currently have a heated towel rail and if so, what do you like about it?