Basin taps, bath taps, shower mixers, thermostatic taps ... which type and style is best for your home? And what difference does it make anyway?
Aren't all taps

about the same?

If you've been thinking about taps – maybe a remodel or facelift for the bathroom … or maybe a repair that can't wait – here's how to choose the correct faucet for your particular situation.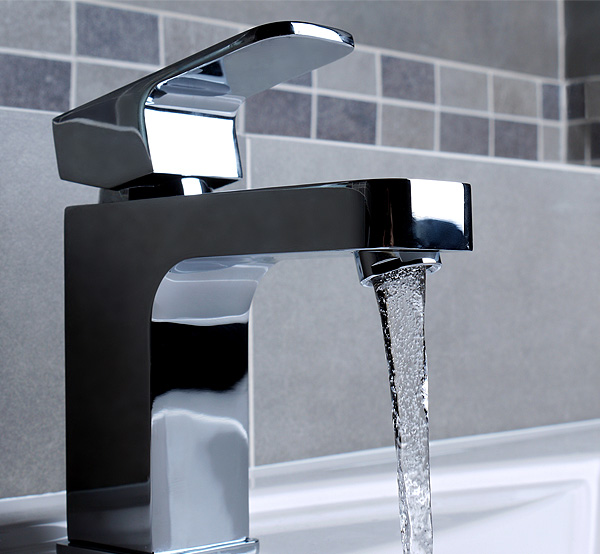 Most taps today are mixers. However, there are two types of mixers: One is controlled by a single lever. The other has separate controls for hot and cold.
First thing to know: You probably want a mixer tap – but do you want a single handle mixer, or do you prefer to adjust via separate knobs for temperature?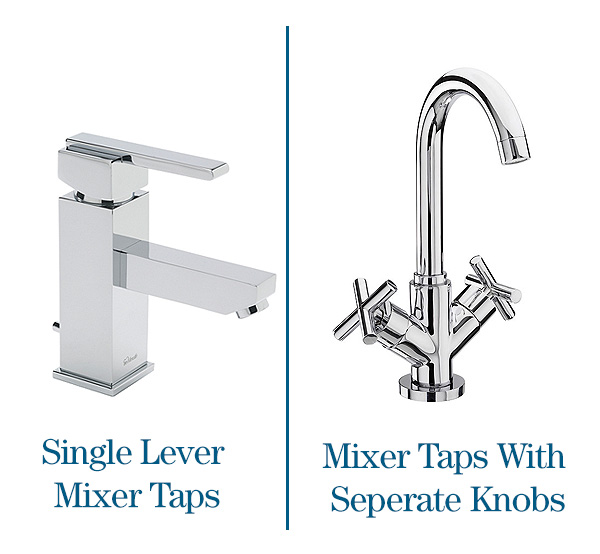 You may or may not be limited in choice. If you wish to replace an old tap, using the same cutouts for the fixture, then you will want to measure the "spread" between holes and get a replacement that fits. If you are using a new vanity or are willing to patch the old (if needed), then your possibilities greatly increase.
Next thing to know: The water supply lines are typically stainless steel, copper tubing, or a flexible tube. Normally, there will be compression fittings to connect to your tap. The most important thing to know here is what your situation calls for.
Be sure to look at your incoming lines to determine exactly what type of connection you have. You should also measure the line for size (inside or outside diameter … just record what you see).
TIP: Always shut down a water line before disconnecting it.
TIP: It can be really helpful to make sketches or take photos at your location. Don't rely on memory or approximations.
Armed with this basic information, you are ready to shop. Now you need to ask yourself a few questions about preferences:
Style
Unless you are performing a complete remodel, look at the rest of the room. You may see a tap that is absolutely beautiful at the store or online … but does it match the rest of your taps, or will it stand out and look gaudy? Here, again, it is wise to take photos and refer to them as you shop.
Finish
This goes hand-in-hand with style, but you may find the same tap in a variety of finishes. Don't just consider looks, but also serviceability. Brass is lovely, but do you want to keep it polished? Zinc alloy taps are cheap, but how long will they last? Finish is a balancing act and is definitely informed by style.
Technology
You may want to invest in thermostatic mixer taps – especially for the bath or shower. These taps are able to regulate water temperature and avoid sudden changes, either hot or cold. They can keep you from scolding your hands at the wash basin and from dancing in the shower to avoid being blasted with an off-temperature spray.
Convenience
Something many homeowners won't do without are shower taps that include a handheld showering head. These are not only handy for rinsing hard-to-reach body parts, but are of real value when cleaning the tub and shower. Don't choose your tap for looks only. After all, you are going to use it a whole lot more than you will look at it.
Budget
Tap prices can range widely. Whether you pay top dollar or choose a budget model, chances are you will achieve the same basic result: water when and where you need it. Here again, it may be best to strive for balance. Seek the combination of style, finish, technology, and convenience that best suits you.
Choosing the perfect tap for you is a bit like choosing a mate. Don't sell yourself short, and don't settle for something you just don't like. If you love a good tap, then get one. Take care of yourself.